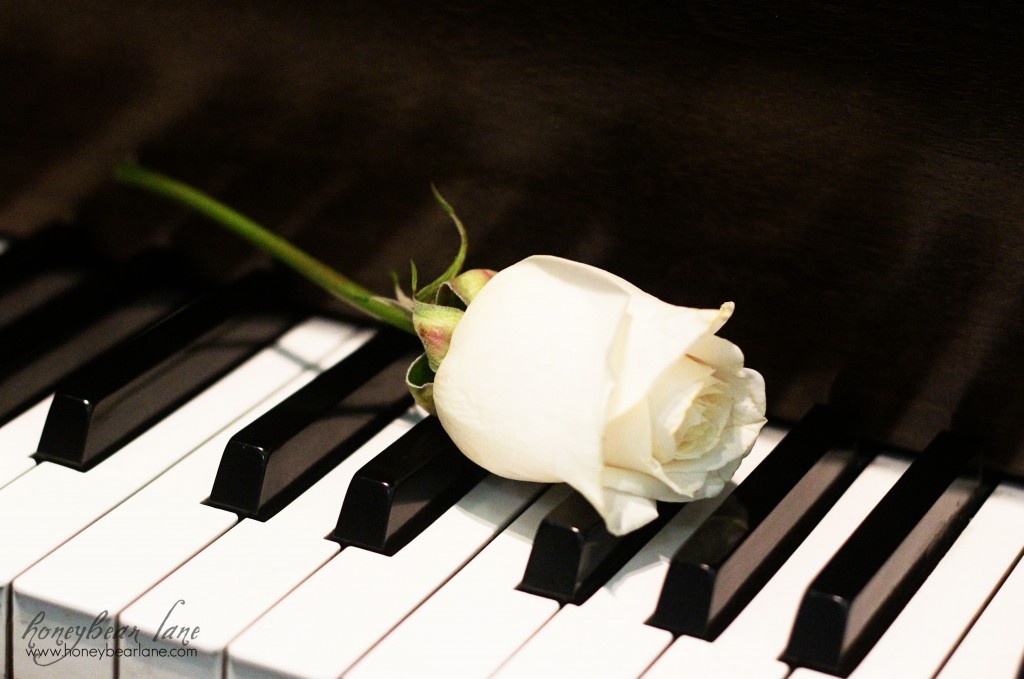 I've joined the ranks of a group that, excuse me for saying so, I would rather not be in.  People Who Have Lost Loved Ones Unexpectedly. The shock and gut-wrenching pain of a loss coming from nowhere is a circle of Hell.
Grief is a strange thing.  Much different than I thought it would be.  For me, I'm mostly a happy person.  But then certain random things will set me off and this hollow sick feeling enters my stomach and tears well up in my eyes.  And depending on the day, I will either feel anger, sadness, denial, or depression.  And sometimes the flood gates open and my heart hurts.  One of the hardest things is just knowing how awful this is for my brother and wishing I could just take the pain away from him.
Just thinking about that week when she was dying in the hospital, receiving texts or phone calls from my brother…
I got an email from my mom on Saturday night saying that Alice was very sick.  I was worried but not horribly worried.  Everything always turns out fine in my family.  But I texted my brother and asked him how she was.  He wrote back that they almost lost her.  When I saw those words my stomach knotted and my heart tried to escape my chest.
This was real.  I started praying.  Fervently.
My family decided to have a family prayer and fast for her the next day.  Church was hard for me to sit through, feeling like crap that there was nothing I could do but pray.  I prayed all day and fasting seemed like nothing.  I was too worried to eat anyway.  Every text I got from Kurt was not good news and I was getting panicky.  That evening we all said a prayer at the same time for a specific thing–that her blood would clot.  It wasn't clotting and she was hemorrhaging blood like crazy.  And they still didn't know what it was.
It was KILLING me to not be with my family.  I wanted to drive all night.
Monday morning I woke up after a fitful night to a text saying that she was still alive (HUGE breath of relief) but things were not looking good.  I prayed over and over.  Then he said they figured out it was Group A Strep so they were giving her the right antibiotics.  That afternoon she was improving!  Her heart rate was normalizing, her blood pressure stabilizing.  I let out a cry and said a prayer of thanks out loud.  I felt sure she would get better.  I didn't even worry the rest of the day.  But that night, my brother texted again that her blood still wasn't clotting.  And I think it was then that I knew it was all over.
The next morning my sister called me to tell me the bad news that Alice was gone.  I called my brother but he hadn't given up hope yet, since they hadn't officially done the scan on her brain to determine activity.  So that whole day was up and down but ultimately I knew she was gone.  I kept busy that day, trying to get everything ready for the drive to Utah the next day.  Keeping busy was good–it kept my mind off the sadness.
It was a relief to be with my family, but painful to see my brother.  I was afraid of his grief, actually.  Afraid that I wouldn't know what to do or say to him and yet wishing that I could do or say something that would just be amazing and heal his broken heart.  But I just gave him a hug and told him I loved him.  And then I got to work, helping with pictures, flowers, and funeral preparations.   I extracted videos off his computer of Alice.  It was amazing and heartbreaking to watch each one.  She was absolutely in love with her family.  She taught her little 3 year old to do the dishes with her.  They loved to help their mommy.
But it wasn't until I saw her in the casket that I was really shocked.  Seeing someone's body after they've been dead is a VERY strange experience, every time.  They don't seem like them.  But there they are–there's the proof.  But even then it was just weird, weird, weird.  And when I really looked at her I could SWEAR she was breathing.  Like I saw her chest rise and fall.  And my sisters admitted the same thing.  Can you see things if you want them badly enough?
The funeral was amazing but sad.  Solemn.  Dark.  I cried throughout.  But in a way, it was relieving that it was over.  Because now the healing process, as slow as it would be, could really truly begin.  The funeral was closure.  It was our last goodbyes to our precious sister.    And now we are expected to go on as normal.  Which we do.
Most of us, anyway.  My brother's life is anything but normal.  He's been thrown into a bucket of freezing cold water of being a full-time single parent, his mission to find ways that his children can remember their remarkable mother.
Do people expect you to mourn for a month and then just get over it?  Because that's not going to happen.  I think the pain can fade with time, but memories will be triggered as the seasons change and holidays pass and the grief will still be there.  The hole in our hearts will still be there.
Thank goodness for Baby F and her brothers.  They are the little pieces of Alice that she left behind.  A friend of theirs wrote this lovely poem which she is allowing me to share today:
A mother's womb swells with life,
Sacred hopes and dreams take flight
She wished for you with all her might.
Sweet child you are her joy.
As time draws near her body aches
Sleepless nights she lies awake,
She relishes the moves you make
Sweet child you are her joy.
A blessed hour marks the time,
When mother joins with the Divine.
She bears her babe while her eyes shine
Sweet child you are her joy.
In a moment of tender Grace
God is thanked for your embrace.
She waited so long to touch your face.
Sweet child you are her joy.
God's great plan, a mystery
Oft times the reasons we cannot see.
Your mother died that you might be.
Sweet child you were her joy.
Someday you'll be a mother too,
Your heart will feel a depth that's new.
You'll realize how much she loves you.
Sweet child you're still her joy!