One the most delicious treats I discovered this year was crack.  Made with a surprising cracker base, it's sweet and salty, caramel and chocolate, aaahhhh….
My first recipe was Cadbury Crack.  Now I'm loving the new Dove dark chocolates, so I wanted to try making it with that.  I'm not normally a dark chocolate fan, but this chocolate is just so smooth and not bitter at all.  And since I was also sent a box of Keebler graham crackers, I decided the perfect recipe was a little twist on S'mores.  Hence smores crack.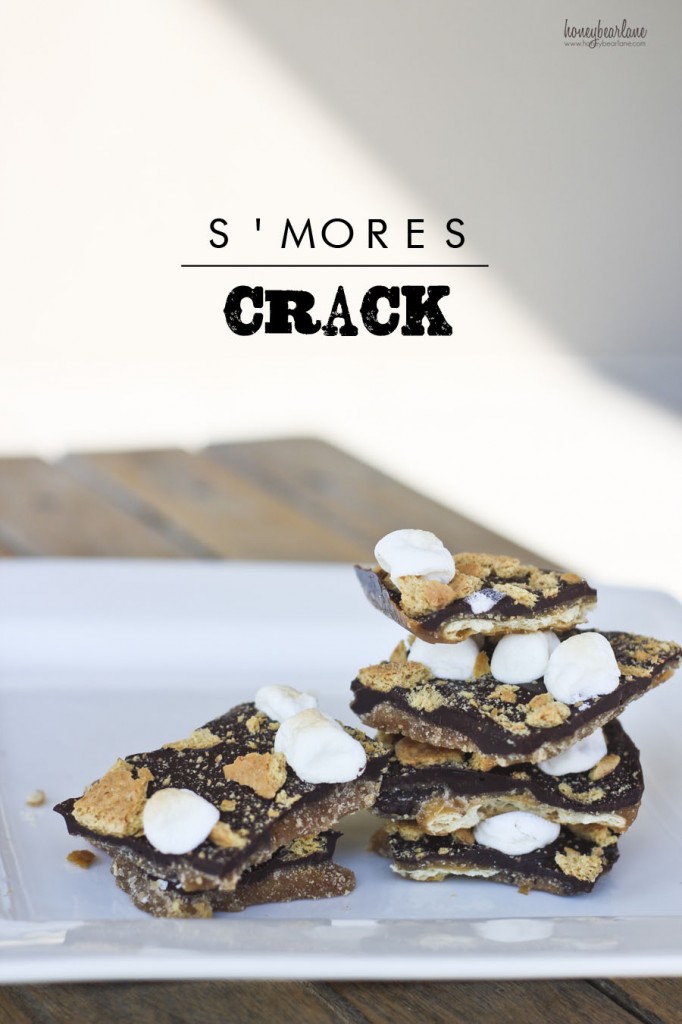 If you have a party and need to whip up a quick dessert that is sure to please everyone, this would be my go-to.  It only requires a few ingredients, most of which you probably will already have in your pantry.  I considered making graham crackers the base for this, but I was worried that I would miss the saltiness from the Saltines (that's what makes it SO addicting, you would never guess.  People are like "Saltines?!  Really?!"  But seriously…trust me.)  So I decided to save the grahams for the topping.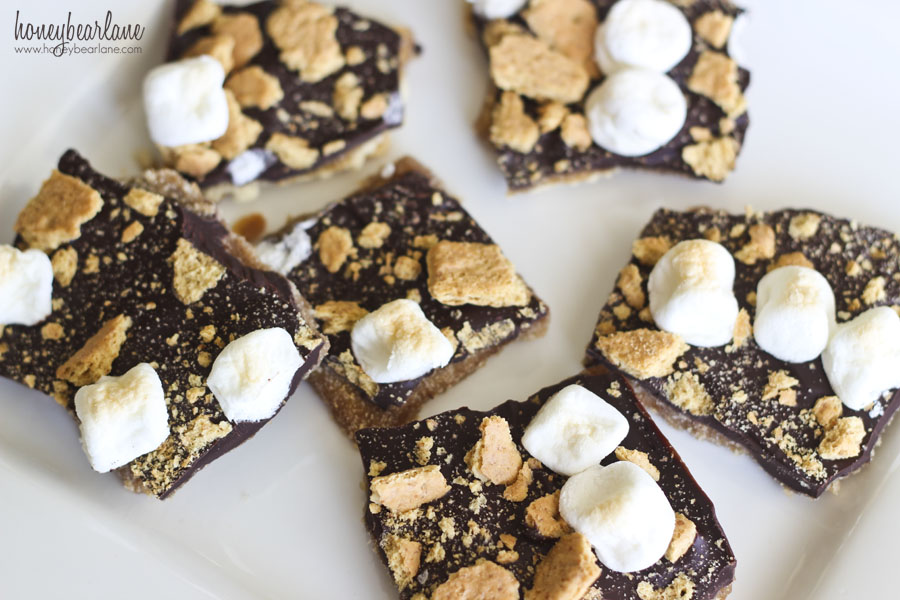 Get out your jelly roll pan.  Line it with Parchment paper (if you don't do this step you will want to kill yourself later.)  Line that with Saltines.  Then melt 1 1/8th sticks of butter and 1 1/8th cups of brown sugar.  Once they are melted and combined, bring to a boil for two minutes, stirring constantly.  Remove from heat and add 1 tsp of vanilla.
Meanwhile you are heating your oven to 400 degrees.  And you will have unwrapped all your Dove chocolates (I used about 3 bags.)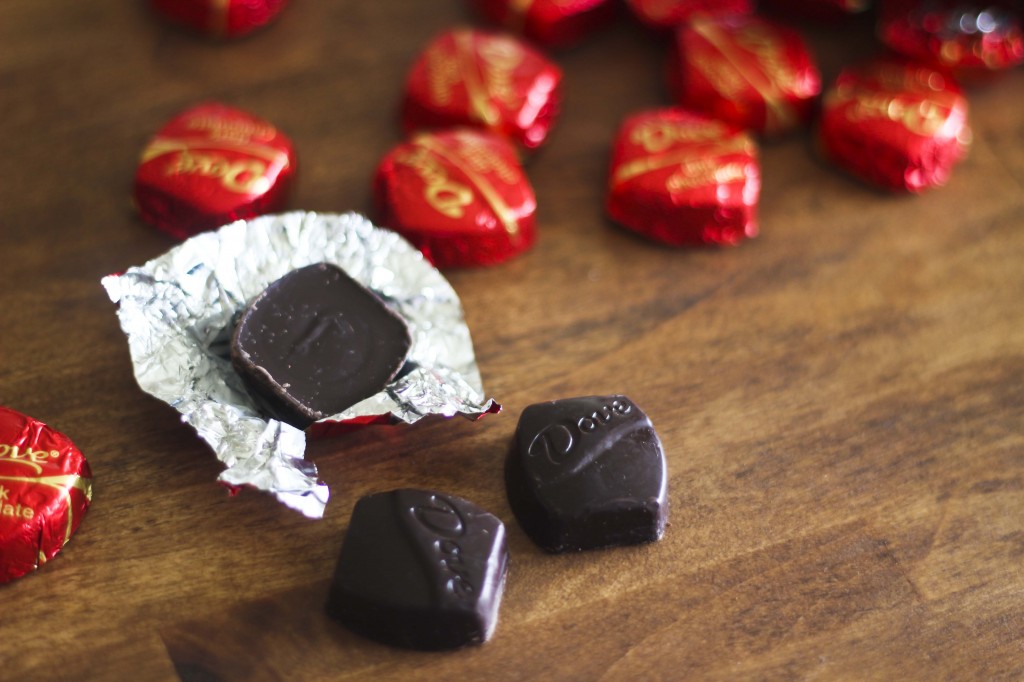 In a microwave safe bowl, melt the chocolate in 30 second increments, stirring in between.  This was super easy and the chocolate was just SOOO smooooooooth.  After your caramel has boiled for 2 minutes, pour it over the cracker base and spread it out.  Then cook it in the oven for 6 minutes.
Smash a bunch of graham crackers into pieces and crumbs (I just put them in a baggie and smashed with my hands.)  When your cracker/caramel base is done, take it out and spread the chocolate on top.  Then top with graham crackers and mini marshmallows.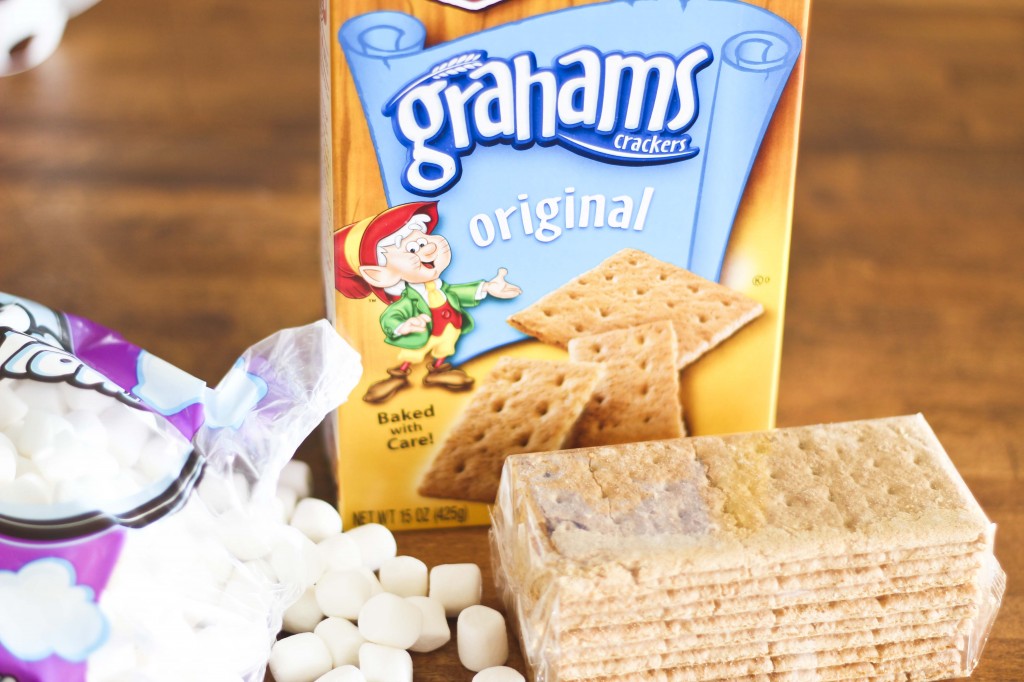 I then broiled it for 1 minute, just long enough for the marshmallows to get a little brown and toasted.  But you could also use a torch if you have one…I think that would look better.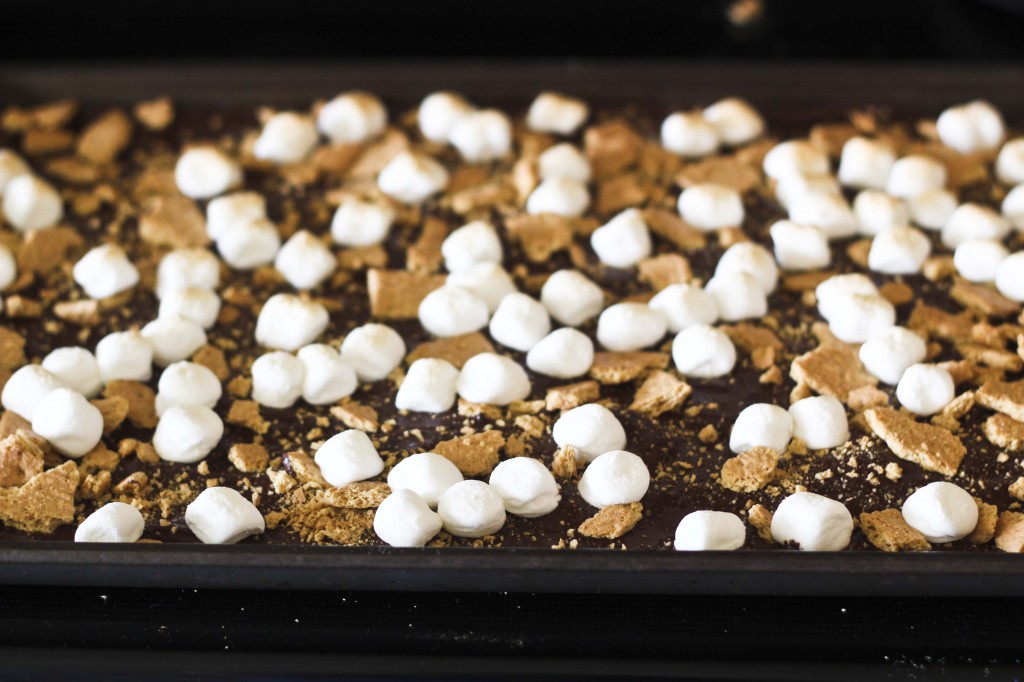 This was so great. The chocolate was so chocolatey but not so sweet that your tongue swells up after (does anyone elses' tongues do that? No? Just mine?)
Printable Version:
S'mores Crack
Ingredients
2 sleeves Saltine crackers
1⅛ sticks salted butter
1⅛ cups brown sugar
1 tsp vanilla
3 bags Dove dark chocolate
1 bag mini marshmallows
1 pack graham crackers
Instructions
Preheat oven to 400 degrees. Line a jelly roll pan with parchment paper, then line that with Saltine crackers. In a saucepan, melt butter and sugar and bring to a boil for 2 minutes. Remove from heat and stir in vanilla. Pour caramel over the crackers, spread evenly. Bake for 6 minutes. While it's baking, unwrap your chocolates and melt them in a microwave in 30 second increments, stirring in between. Smash up the graham crackers in a baggie. Remove the pan from the oven and spread the chocolate over the top. Top with marshmallows and graham crackers. Broil for 1 minute for marshmallows to brown or use a torch. Refrigerate for at least two hours before breaking into pieces.
Find Dove Here:
Compensation was provided by DOVE® Dark Chocolate via MomTrends. The opinions expressed herein are those of the author and are not indicative of the opinions of Dove or Momtrends.