Fireplace Mantel Makeover Part 2
My fireplace used to look like this: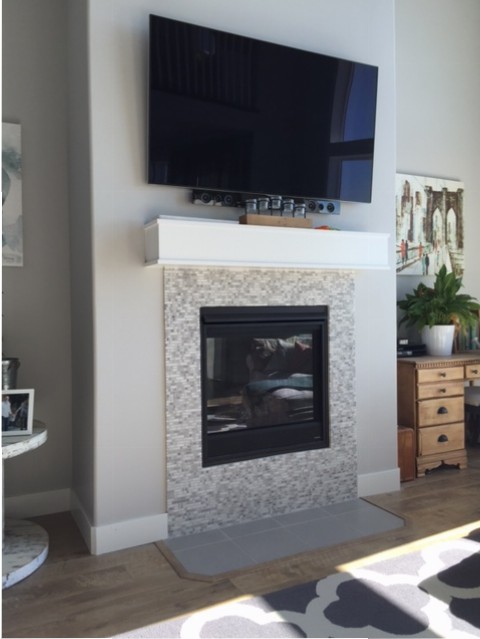 Then I
built a hearth
which looked like this (in progress):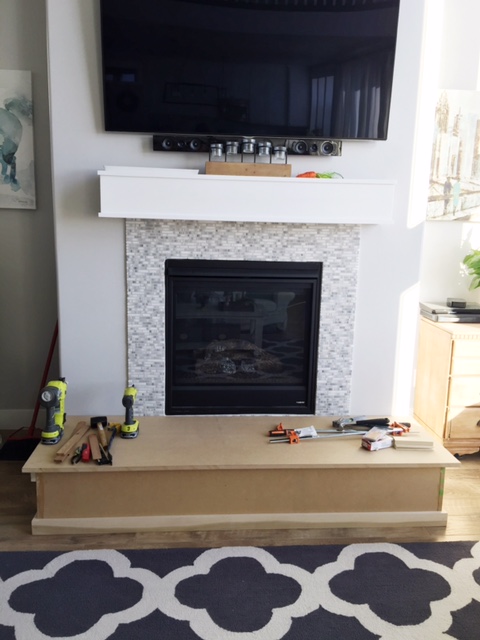 Now it looks like this (still not done though!)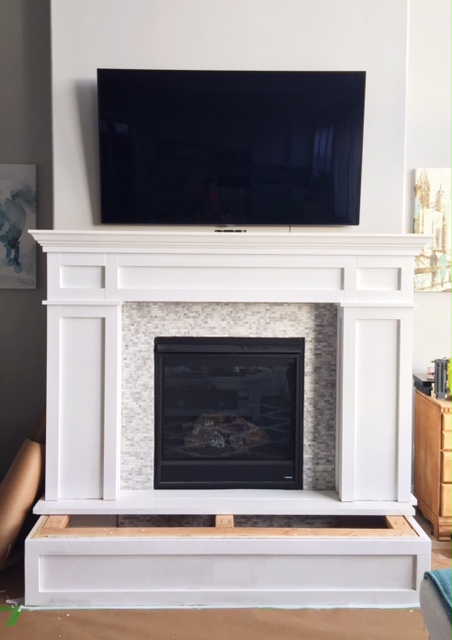 The next step was to build the mantel.  This was actually the fun part!  The hearth was hard because there was so much time spent crawling around on the hard floor and squaring it up.  Which is hard when you are 8 months pregnant.