Fireplace Mantel Makeover Part 2
Trimming it out:
I used 1×3, 1×2, and 1x4s on this.  On all the front pieces it's 1x3s.  I started the trim by turning some 1x2s on their side and wrapping each leg right where it meets the cross piece.  I did the sides first, making them flush with the front and then added the front piece.  I used 2″ nails to secure with my Ryobi Airstrike brad nailer.  Then I started adding 1×3's everywhere else on the front.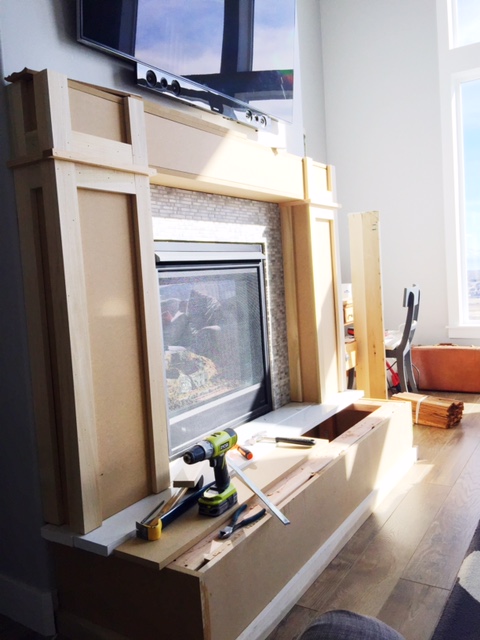 To wrap each corner, you have to place a 1×3 on the front, leaving it jutting out 3/4″ on the side and place a 1×2 on the adjacent corner, making sure the wood is flush with each other.  Clamps helped a lot with this.  You will do a 1×2 because with the extra 3/4″ it's almost the exact size of a 1×3 and makes it all look even.  If you want to be precise you can rip a 1×3 down to the right width but I didn't want to waste wood or time.  And I don't think you can tell.