Fireplace Mantel Makeover Part 2
*This post contains affiliate links. Please read my full disclosure here.
I first placed a couple of pieces of our old quartz backsplash (from our DIY kitchen backsplash project) on top of the hearth to get a basic idea of where the mantel had to sit.  I'm glad I saved those!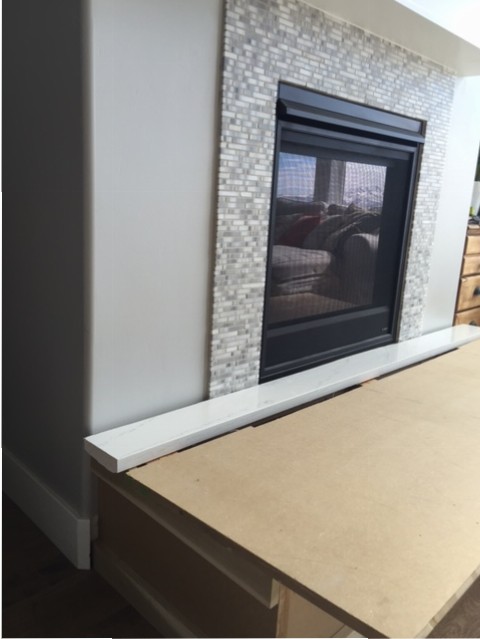 Then I ripped off the old mantel.  Easier said that done!  I didn't want to damage the TV or sound bar above it so I didn't just go willy nilly on the thing.  I ended up completely dismantling (no pun intended!) the mantel with a reciprocating saw and a 12″ construction blade that cuts through metal.  It was actually super hard, which in fact the entire thing was held to the wall with a few nails and caulk.  Sigh.  Underneath the mantel were a couple of boards screwed into studs.