20 DIY Halloween Costumes For Kids
If you're like me, your kids have had their costumes for awhile.  We love Halloween and just can't wait.  And also, I will admit that I rarely actually make my kids costumes (the horror!) I know, you would think that since I'm the creative DIY type, this would totally be something I would do.  But for some reason, by the time Halloween rolls around, I am just way too busy to get around to making costumes.  I have made or assembled costumes in the past, but each year I get a little bit lazier.  That being said, for those of you who DO make costumes–and I applaud you–here are 20 DIY Halloween costumes for kids to get your creative juices flowing.
Don't miss these other fun Halloween ideas!
1. Minions
How cute are these little yellow guys?  We're a fan of the movies, and especially how funny and adorable the minions are.  These DIY Halloween costumes would make anyone smile!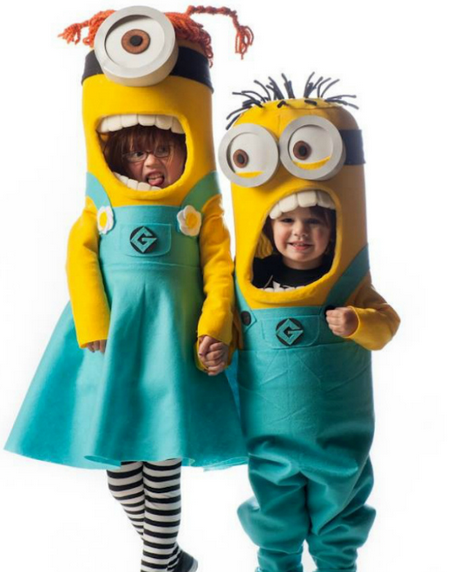 2. Black Tutu Cat:
A lot of toddlers refuse to wear anything on their head, so some costumes involving a full headpiece don't work for them.  If your little one can deal with the kitty ears, this could be the perfect costume!  So quick and easy to whip up!
Here's an easy little detail for a friendly little scarecrow costume!  Complete with overalls, face makeup, and a little hay stuffed here and there, and you've got a perfect costume.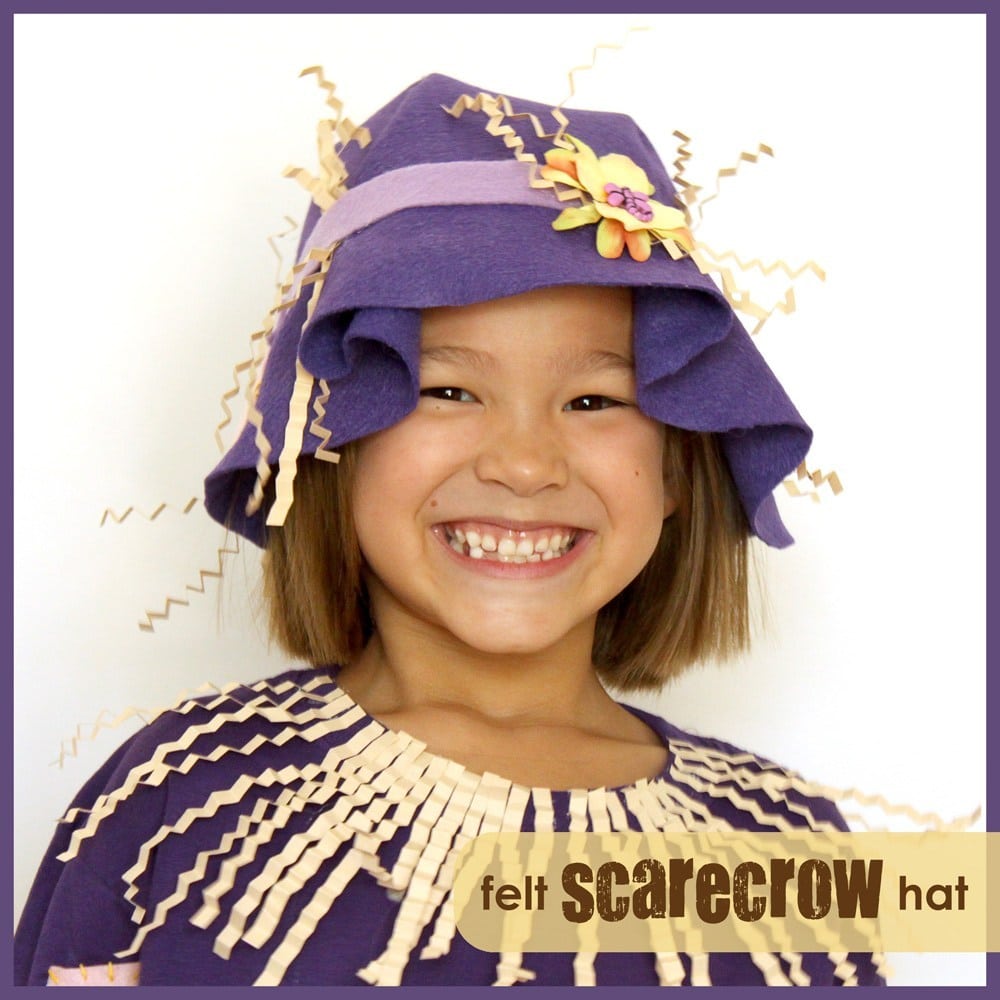 4. Wonder Woman
With the release of the new Wonder Woman movie, lots of little girls love this superhero!  Her traditional comic book costume is a little on the risqué side for a little girl and probably won't keep them warm enough for Halloween night.  Here is a great alternative costume pattern for Wonder Woman!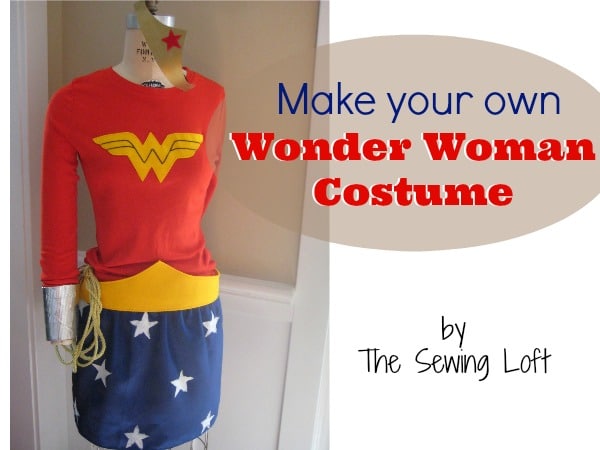 I'm obsessed with masques and in my opinion, they aren't used enough in costumes!  They are just the right amount of mask to complete a costume without covering too much of the face.  I love how this peacock costume uses the masque to complete the look of a fancy peacock!


6. Dread Pirate Roberts (Princess Bride)
Princess Bride is kind of an old movie now and while this isn't the most mainstream costume, how stinkin adorable would this and the following two costumes be as a family theme?!  I love costumes that aren't quite as common for kids, it makes those school Halloween parades a little more interesting.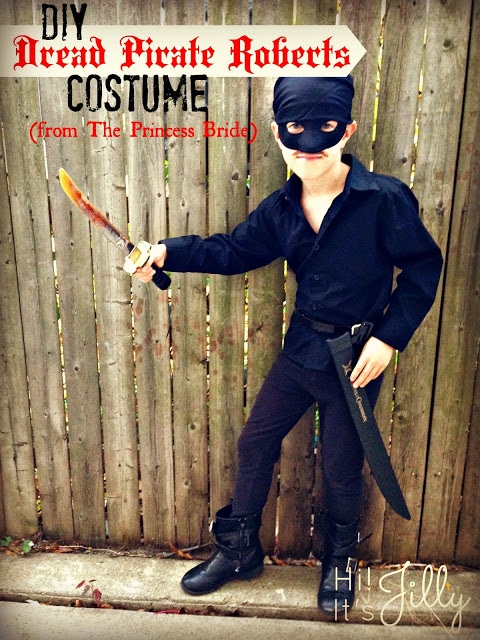 7. Inigo Montoya (Princess Bride)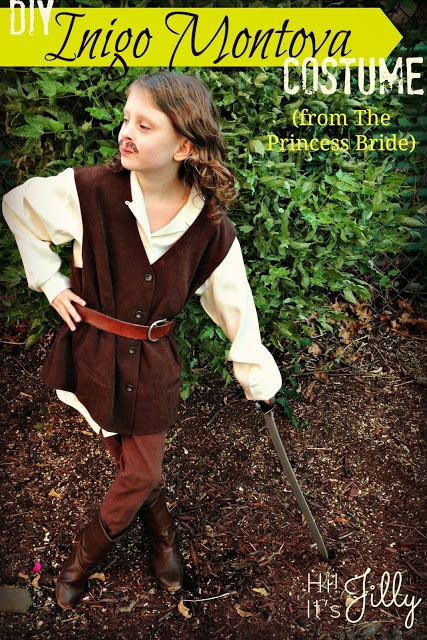 8. Princess Buttercup (Princess Bride)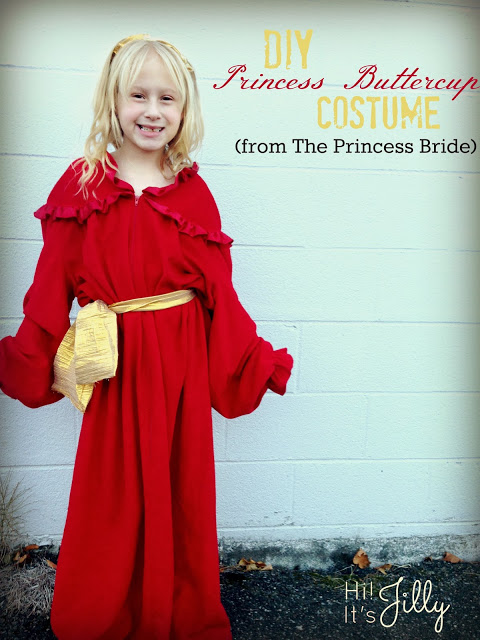 Sure you could be Minnie, but why not be Mickey?  I love how simple and cute this little costume is!  It's a great costume for anyone, but I'm thinking maybe a teen girl would enjoy something low key and cute like this!


10. Mermaid Costume
Mermaids and unicorns are all the rage right now!  It's a little tricky to dress up as a mermaid, what with them having a tail instead of legs.  Try out this mermaid pattern and make the perfect costume for your mermaid loving kids!


11. Queen Elsa Dress
Frozen 2 anyone?  Who's excited to be watching this movie for the next five years?  If your little girls are obsessed with Elsa, this costume is sure to be a revival this year.  Here's a warmer weather pattern that she won't trip over!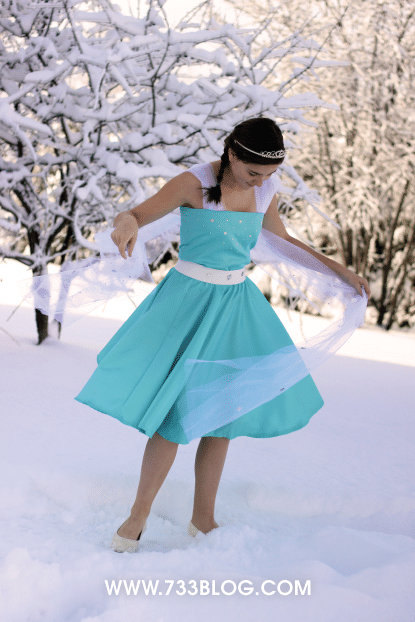 12. 80's Girl
I am excited to start seeing 90's girl costumes, but you can't go wrong with the 80's girl.  These iconic styles are always fun and sassy!


13. Rainbow Dash
I confess, I freakin love this costume!  It looks so comfortable and soft, and warm for a cold Halloween night!  I love the little wings and the rainbow mane.  Any kid who loves Rainbow Dash will be a happy camper in this!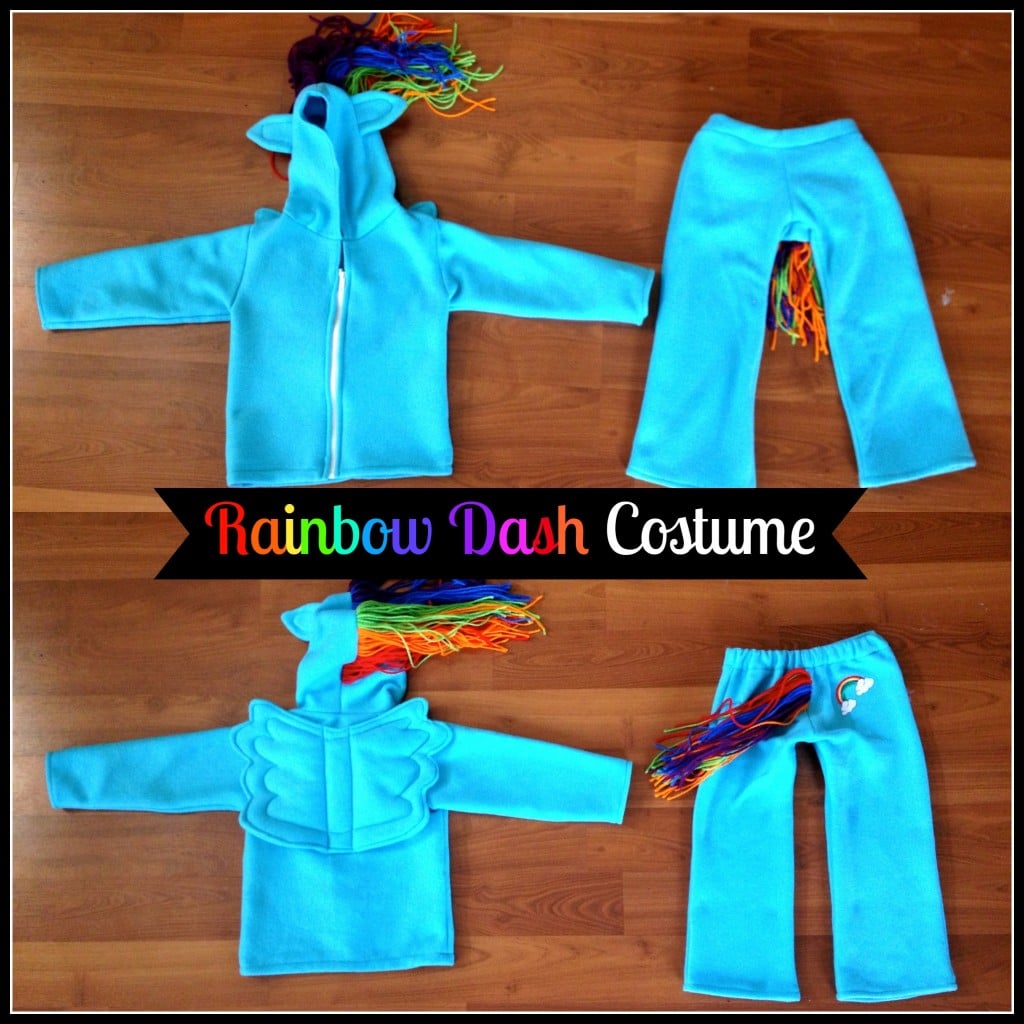 14. Knight Helmet
This is a really clever DIY costume!  The popcorn bucket for the helmet is genius.  If you kid loves knights and swords, this could be a costume you could work on together!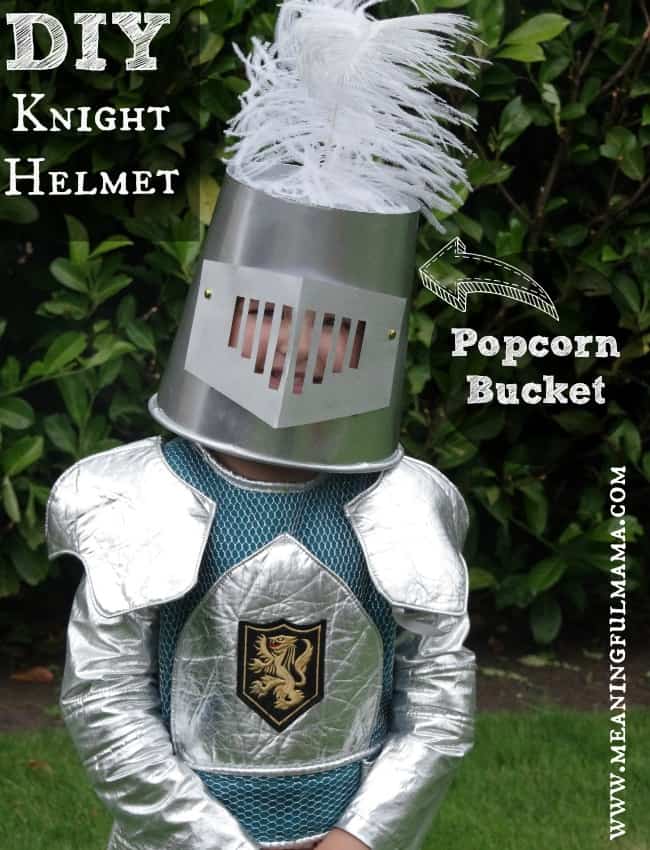 My family dressed up as skeletons seven years ago.  I remember this because I was hugely pregnant with my baby girl and did the whole 'pregnant skeleton' costume with them.  Skeletons are the epitome of a Halloween costume and I love these friendly and kinda spooky skeleton masks that go with them!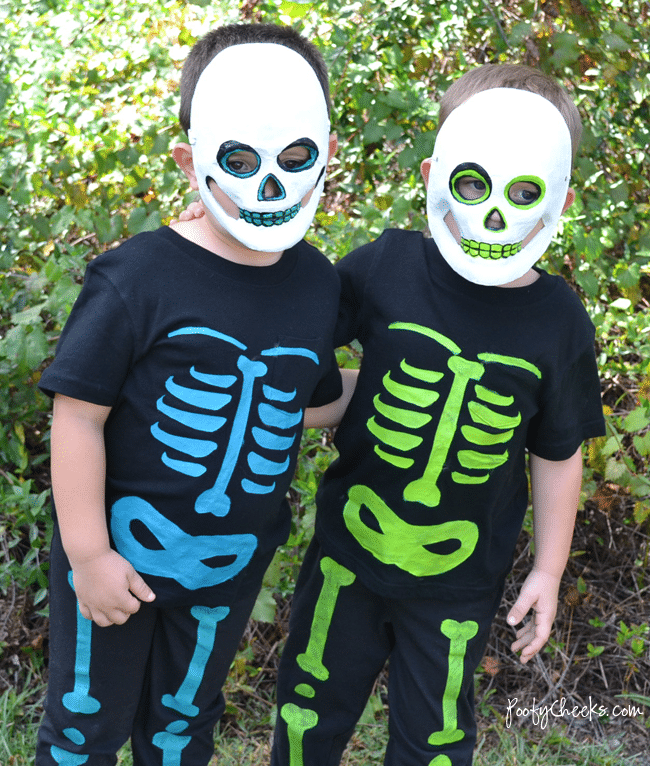 Thinking a little off the beaten path and mainstream characters, I love this Monsters University sorority girl costume!  Remember those girls from the movie who have three eyes and hiss?  This is such a fun costume!
Classic costume that is basically just a really funky hairdo!  This works great if your daughter has long hair and braids can just work.  Put wires in them and get those braids up high.  Complete with crazy striped socks.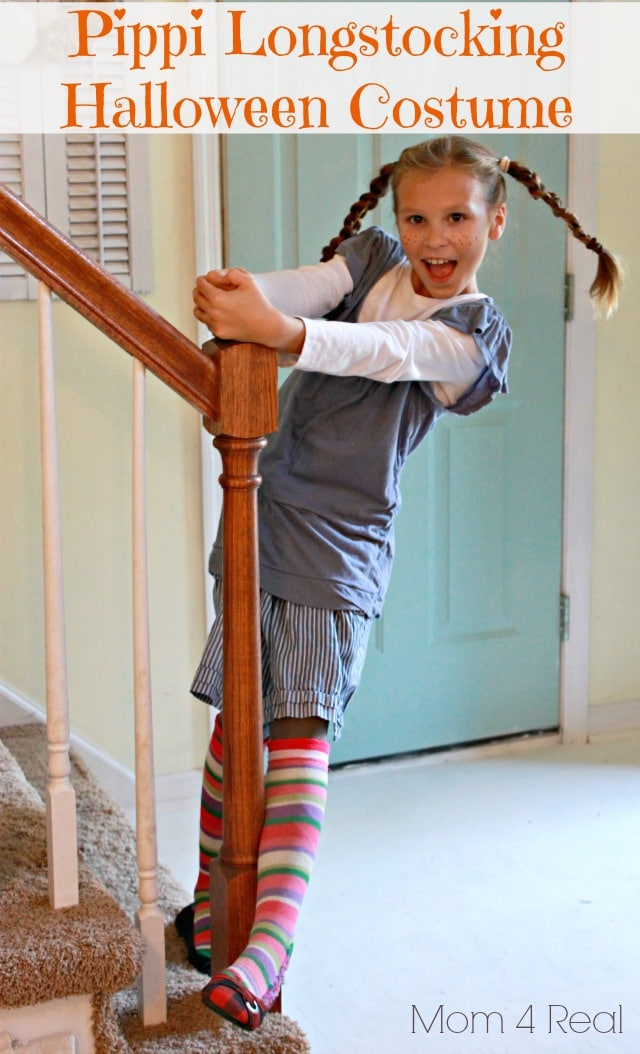 18. Fisherman
If your little guy wants to be like daddy (or Grandpa maybe?) he will love dressing up as a fisherman!  Get the flannel shirt, fishing vest and hat and you're basically good to go!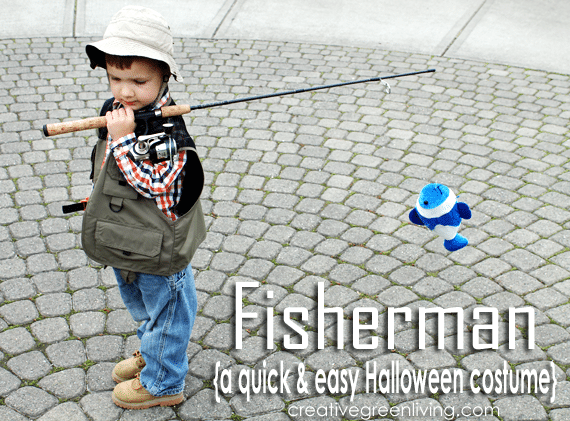 Another great costume for a teen girl, all she needs is a black shirt and leggings with a tulle skirt and these spider accents.  Awesome way to dress up and be cute and original!


20. Ladybug Costume
It happens to the best of us…Halloween gets away from us and then all of a sudden you need a costume for your kid.  This ladybug costume could be whipped up in about 20 minutes, especially if you already have a black skirt!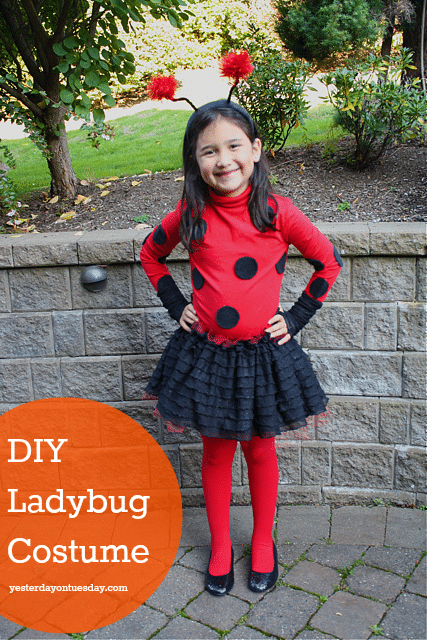 I love all these ideas.  Halloween is the one day of the year that kids love to dress up and be someone else for just a day.  It's so fun to pretend and just have a good time.  These costumes are all totally doable, especially if you are skilled with a sewing machine!