Easy Last Minute Teacher Gift Ideas
This post contains affiliate links, read my disclosure here.
Need some easy last minute teacher gift ideas?  I'm all about easy last minute stuff.  My kids all seem to have multiple teachers and somehow I always forget to buy enough stuff the first go around.  This time I did two different gifts, each with cutesy sayings. I also made printables for them so you can download and print them super easy peasy!  Wow…what a nice guy. 🙂
Wish I had S'more time with You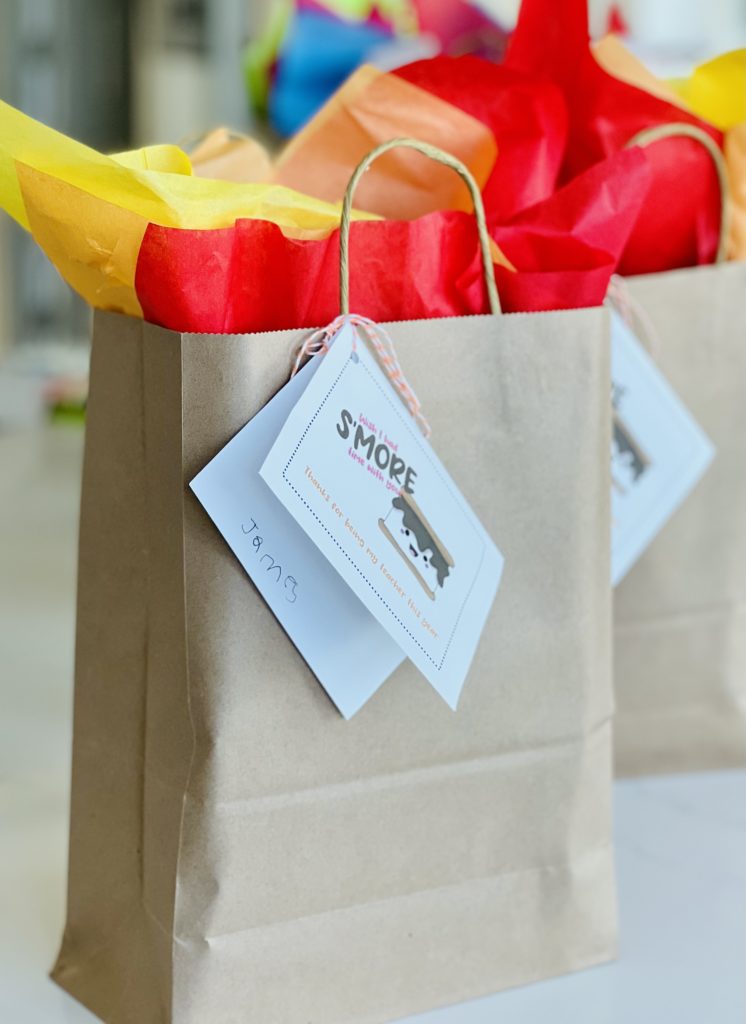 To make this gift you just need to buy the stuff for s'mores–graham crackers, marshmallows, and chocolate.  If you want to go even further, you could track down those cool telescoping hot dog roasting sticks.  I like to keep my teacher gifts to around $15 each since I have so many teachers to give to, but you can always put a gift card in there as well!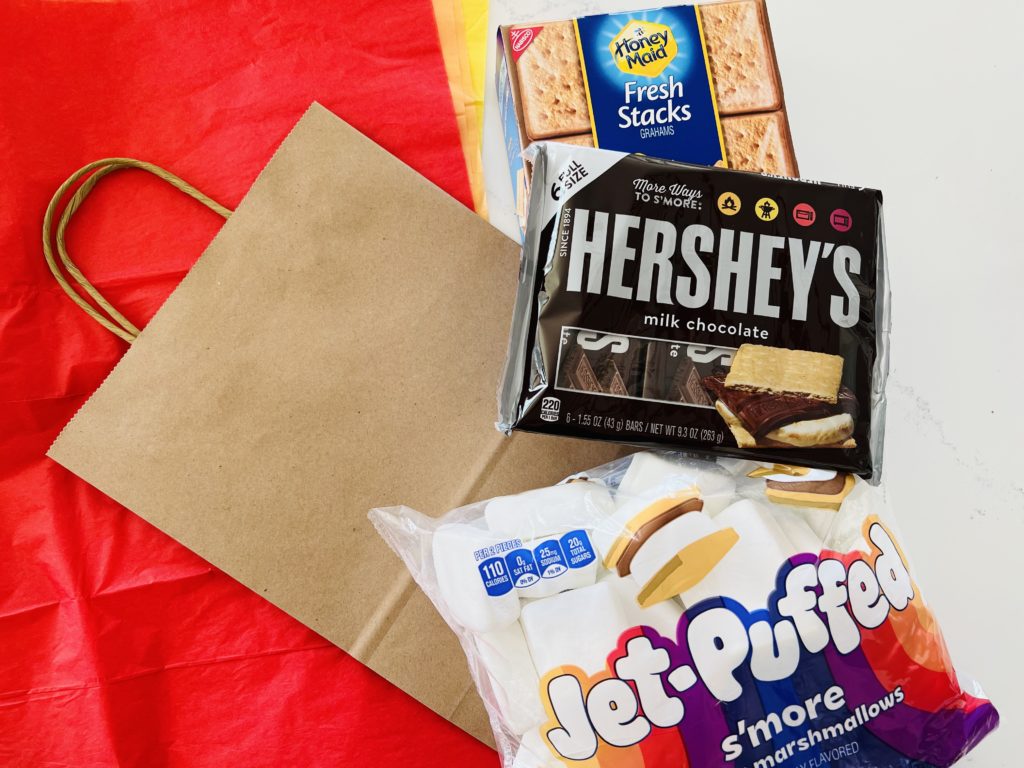 Purchase a medium-large craft gift bag (the brown paper bag type) and some orange, red, and yellow tissue paper.  Put everything inside, stuff the bag, and attach the card however you like.  I made the printable a folding card so you can include a more personal message inside–I think teachers really love personal messages from their students!
You're a Sweetart for Teaching Me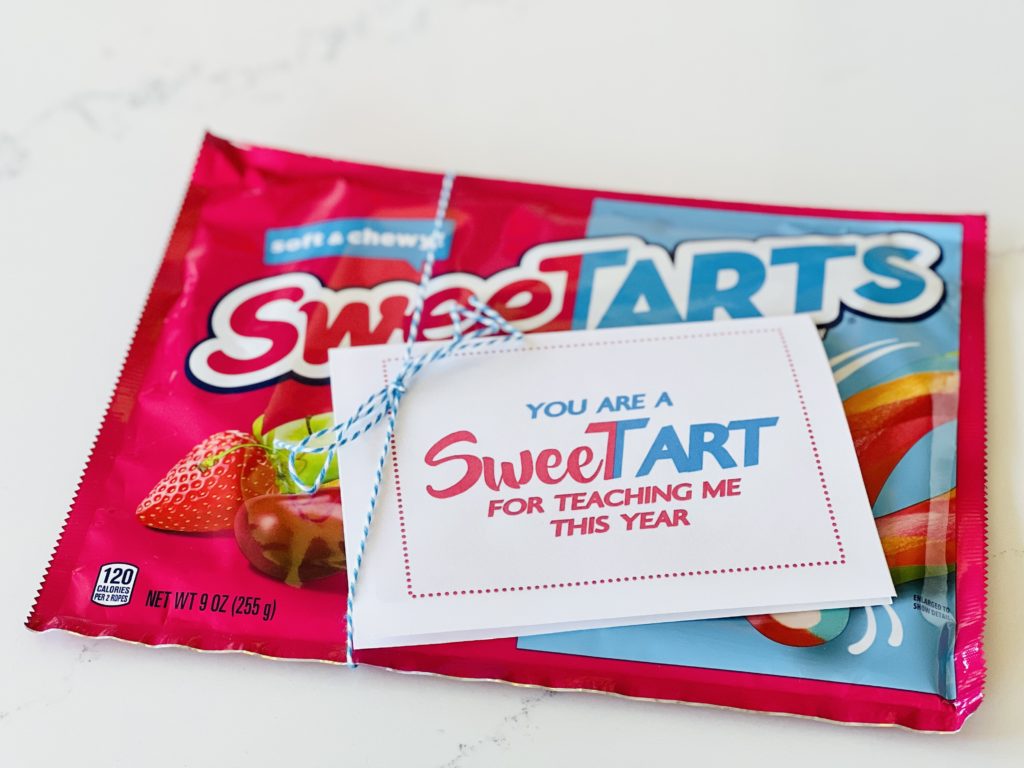 To make this teacher gift, just purchase some type of Sweetart candy, I think the Sweetart ropes are fun and actually pretty tasty.  I also get a gift card to include because the candy is not quite enough on its own.  For these ones I bought Sonic gift cards because they come in a fun bright color which goes with the Sweetart candy.  I used some sticky dots to attach the gift card inside the card and attach the card to the candy.  You can use tape too, but I don't think it sticks quite as well.  Super easy and fast!
Teacher Card in French
(Merci pour une bonne année)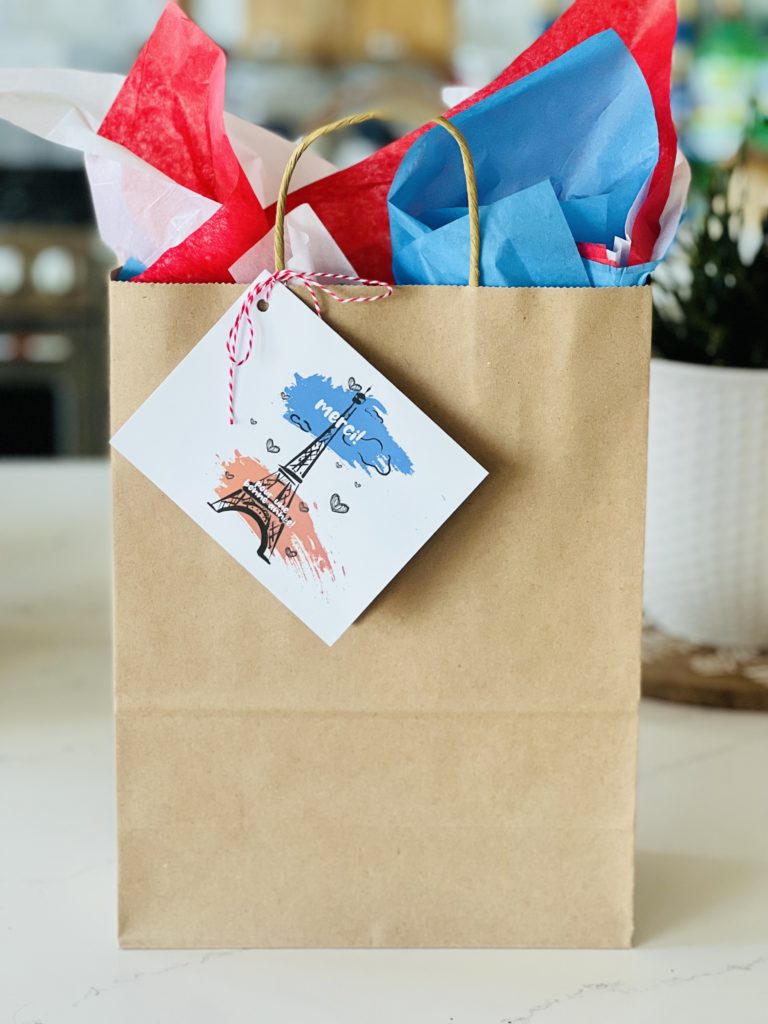 This last one is pretty specific to my own kids but I'm still posting it in case there is someone out there who could use it.  My kids are in a French Immersion program so they have a teacher who is from France.  I designed a super simple French card that says Thanks for a great year!  I bought a crepe mix and some European-style Nutella from World Market.  Not super authentic, but I'll take it!
Download French Teacher Printable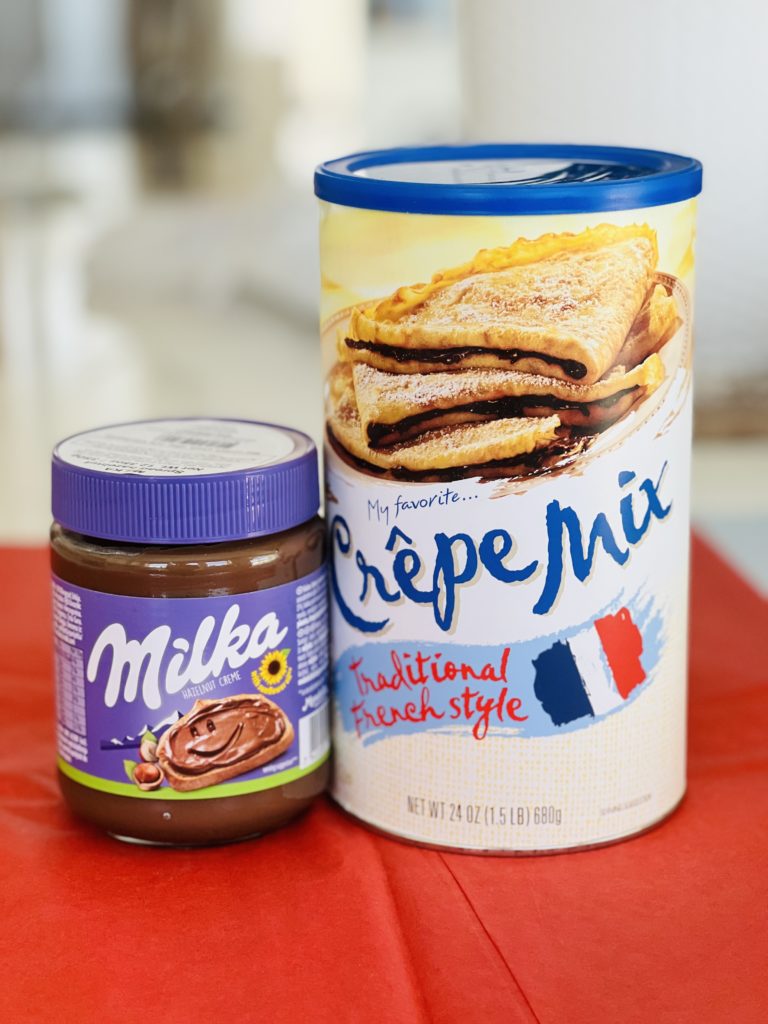 Check out these other easy last minute teacher gift ideas!