How to Make a Flower Tower…Take 2

This post was sponsored and written on behalf of The Home Depot; all opinions are my own.

I've been working with the Home Depot on a Dig into Spring campaign and my project was the Flower Tower!  If you go back and read my first post about it, I show you the original directions.  Now I'm going to show you how to make a Flower Tower with my own revised directions.  (I recommend reading my original Flower Tower post first.)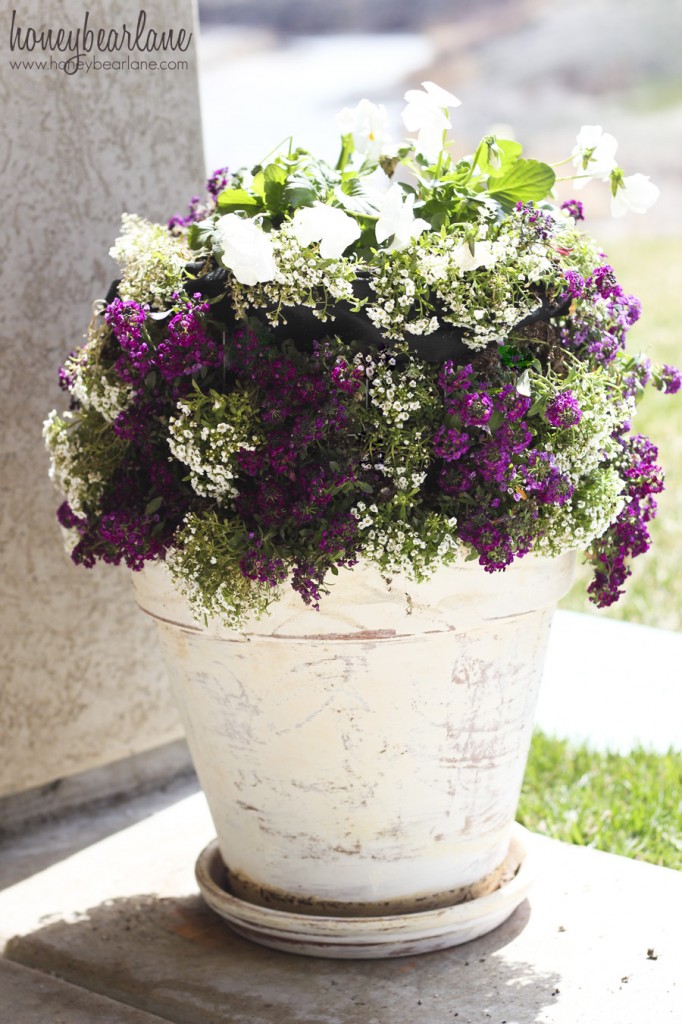 I have to say first though that one of my biggest problems was that I put in too many flowers to start.  I was anxious to have the tower look instantly full and beautiful, but that's not really the way it's supposed to be.  It's supposed to look more sparse at first and fill out as the flowers grow and spread.  However, this also depends on the flower you choose.  The flowers I chose I don't think spread that much, and the pansies will die altogether in a month or two.  I really want to try this project with Petunias and do it the RIGHT way (meaning following the original Home Depot instructions and planting far fewer flowers to start.)
So here is how to make a Flower Tower the 'Heidi Ferguson' way:
You will need all the same materials as was in the original Flower Tower post (refer back)
To start, you will make the cage with the galvanized wire fencing, just like you did in the original instructions.  Mine here is quite a bit shorter because I was using the rest of the fencing I'd clipped off from the first Flower Tower.  I also used a flower pot I had on hand, but you will want it to be at least 14″ wide.  Nestle your fencing right down in there.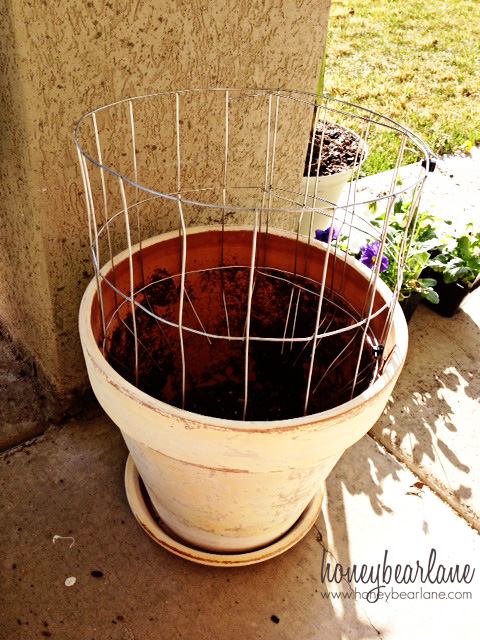 Line it with the landscape fabric, just as before.  Trim the excess.
Start filling it with potting soil.  Once the dirt level reaches the top of the pot, stop adding dirt.  Add water to pack it down (and add more dirt if you need to reach the top of the pot again.)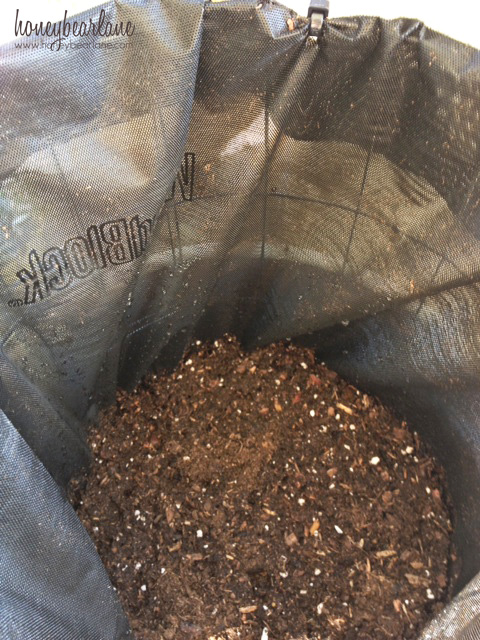 Now cut holes in the landscape fabric.  This part is trickier now that you don't have the dirt behind it to hold it up.  Cut it nice and large (or stretch with your hands).  Then place your seedling in the hole, so it rests on top of the dirt in the soil.  Add flowers in (maybe every other hole, alternating on each row–don't cut a hole where no flower will be.)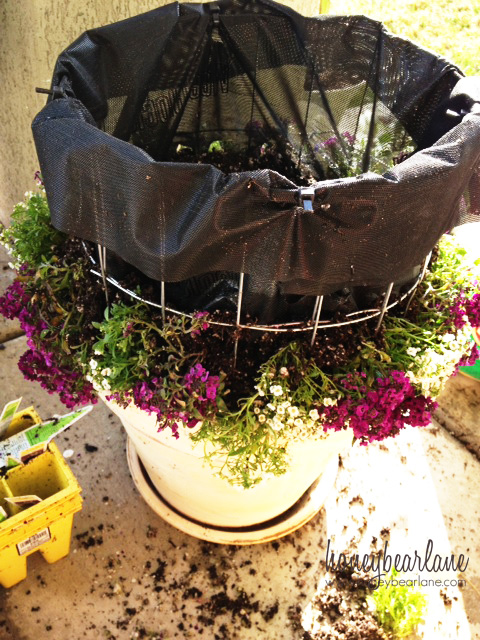 Once you're done placing flowers on the bottom row, pour a little dirt on top of it and add water, so you have a nice flat surface to rest the next level of flowers on.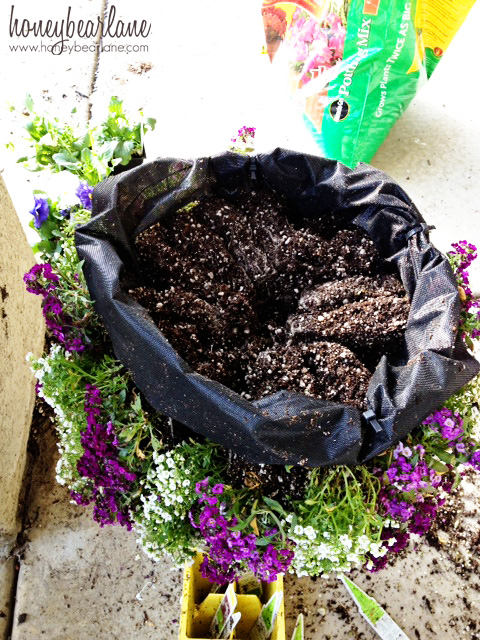 Does this make sense?  I found this method easier to not damage the flowers and use less dirt.  Finish off the top by leaving a couple of inches to the top and add your flowers directly to the top, patching dirt in the areas it needs it.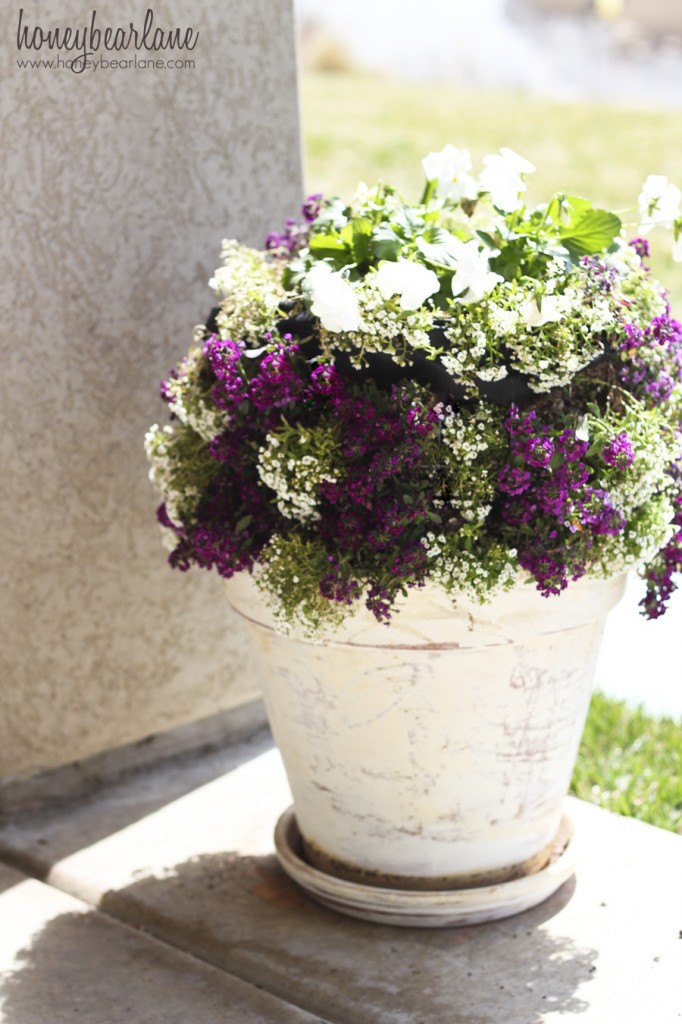 Either way you do it, these flower towers turn out gorgeous and so wonderful.  Now if only it would warm up so my poor flowers would stop freezing!!
It's home improvement time, and The Home Depot has everything you need to #DigIn for Spring. No matter what projects you want to tackle, they have great values on all you need. They're ready to help you with renovation ideas and expert advice, too. 
Get over $300 in email exclusive savings each year, sneak peeks on new products, monthly lawn & garden ideas for your region and access to The Home Depot's gardening experts. Click here (http://thd.co/ZNbhDj) to join the world's largest garden community today! Or go to homedepot.com/gardenclub to see some of the many benefits of membership.
This is a sponsored post on behalf of the Home Depot; all opinions are my own.
Other Home Depot posts you might like…