Fall is my favorite time of year and it always flies by so fast.  And each year towards the beginning of winter, I always feel like there was something I wanted to do, but forgot or didn't make time for.  But no more!  I am making a Fall Bucket List so I can try to make the most of my favorite season.  And you can too–with this fun list of ideas and free printable!
Free Printable Fall Bucket List 
(click on the link to download!)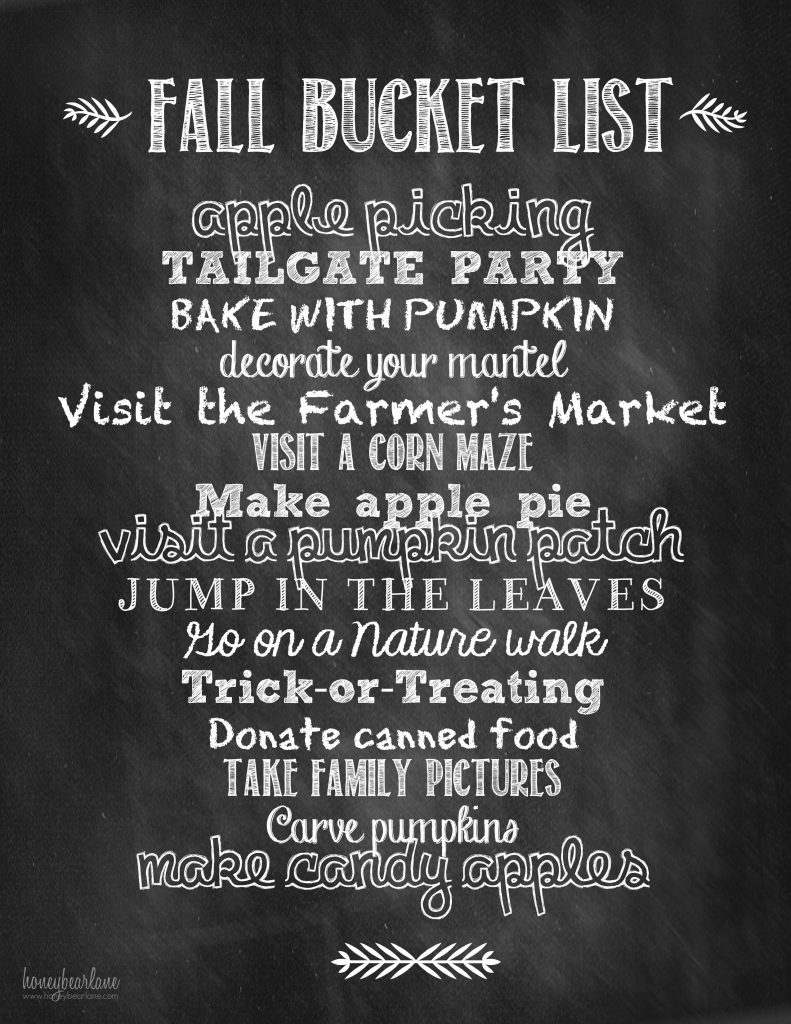 Go Apple Picking
(Use your fresh apples for these delicious recipes!)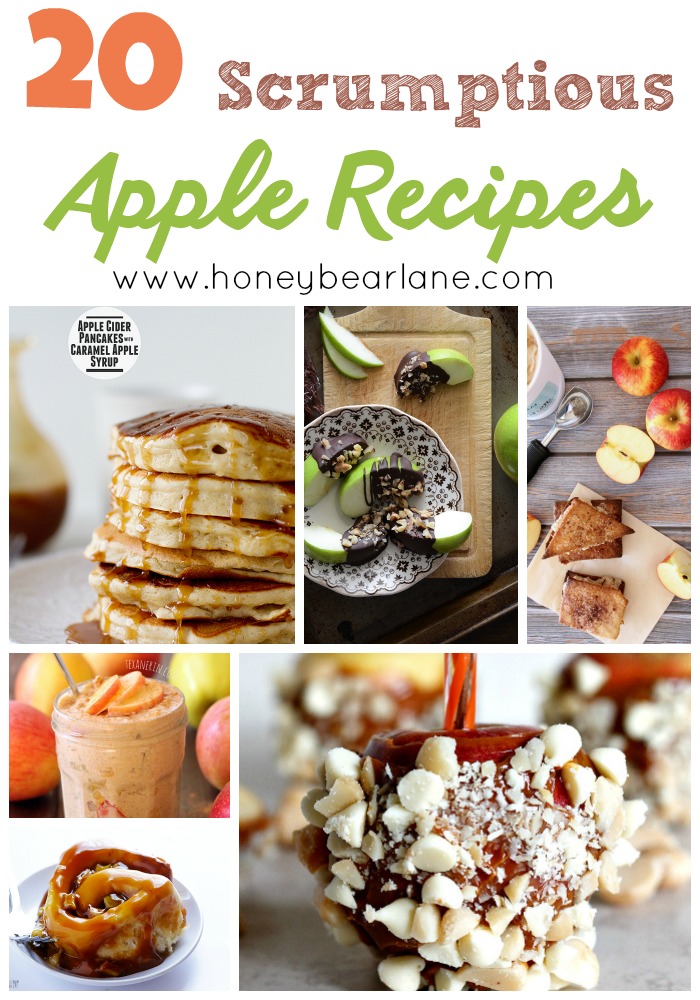 Have a football tailgate party 
(and try this DELICIOUS Lightened Avocado Layer Dip)!


Bake with Pumpkin
Try these yummy Pumpkin Maple Donuts!
Go visit your local farmer's market
If you buy tomatoes, read about 20 ways to use tomatoes here.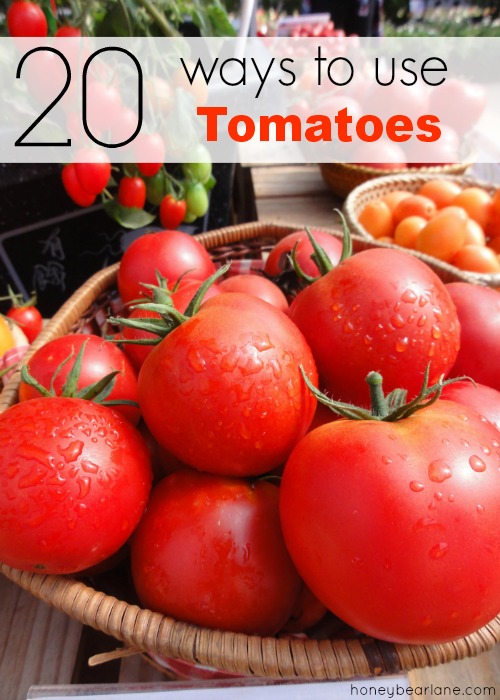 Visit a Corn Maze
Make Apple Pie
(Try this no-fail Crumble Apple Pie recipe)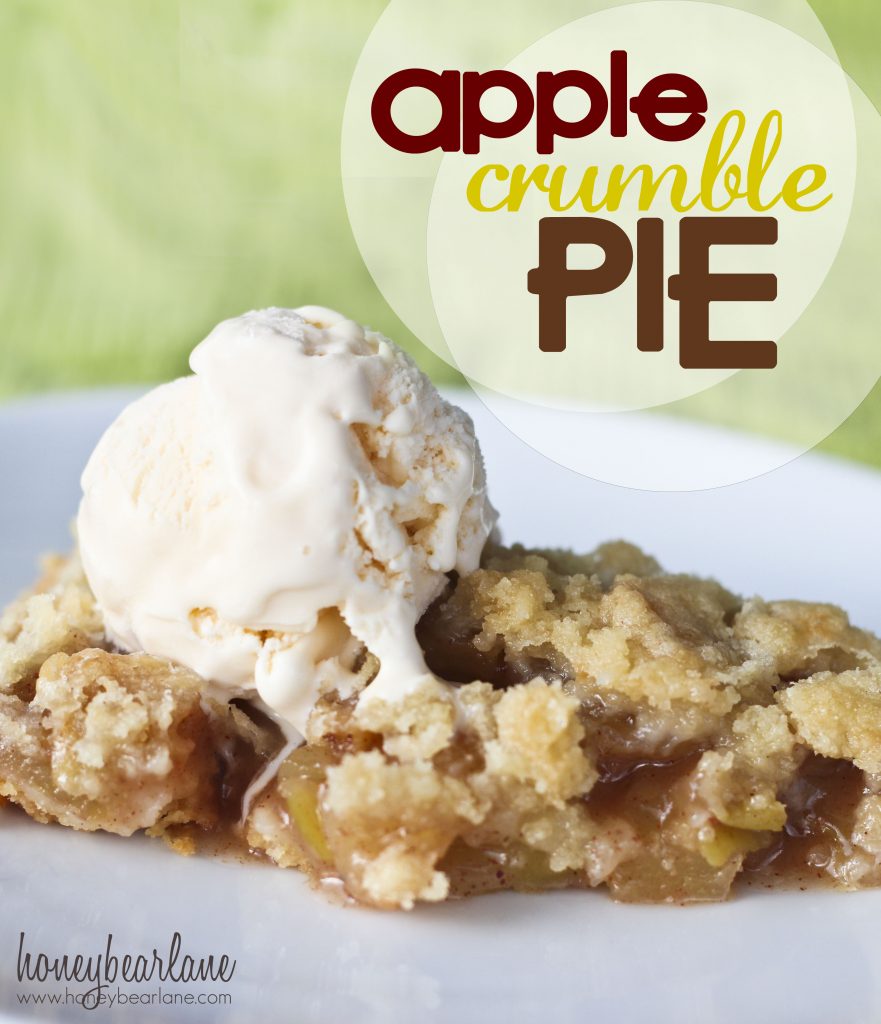 Visit a Pumpkin Patch
Jump in the Leaves
Go on a Nature Walk –Take a camera!
 Trick or Treating
 (try sewing these cute Trick or Treat bags)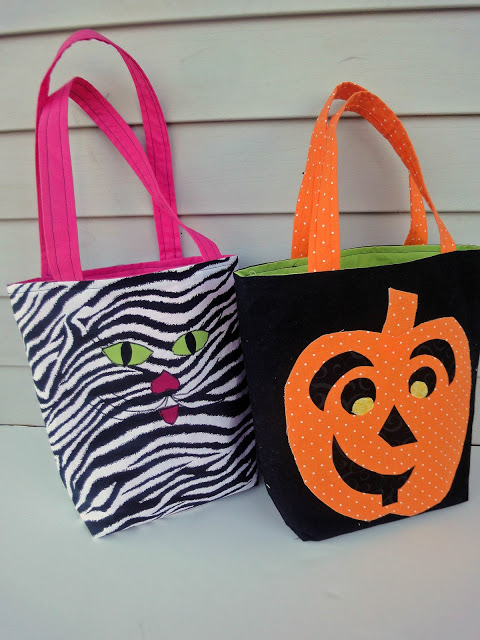 Donate Canned Food  
–Keep your eye out for food drives at your local schools and churches or just find a local food bank!
Take Family Pictures
–Ask around for local photographers fall specials!
Carve Pumpkins
And don't forget to make candy apples!
All these activities are stuff you probably plan on doing anyway but print out the list so you can plan ahead and make them happen!  One of my favorite parts about being a mom is being able to create memories for my kids–and these are some of the best memories, aren't they?  Happy Fall!