Hello friends!  I often have mixed feelings when summer is coming to an end.  I freakin' LOVE fall, but sometimes I'm not quite ready for the cooler weather.  However by the time the end of August rolls around, I'm usually to the point where I'm sick of 90 degree days every day and ready for the next phase of the year.  I decorate for fall every year but I realized recently that I haven't always shared my fall decor!  I'm sharing it today, a little bit of a more 'boho' fall decor…my 2022 fall home tour!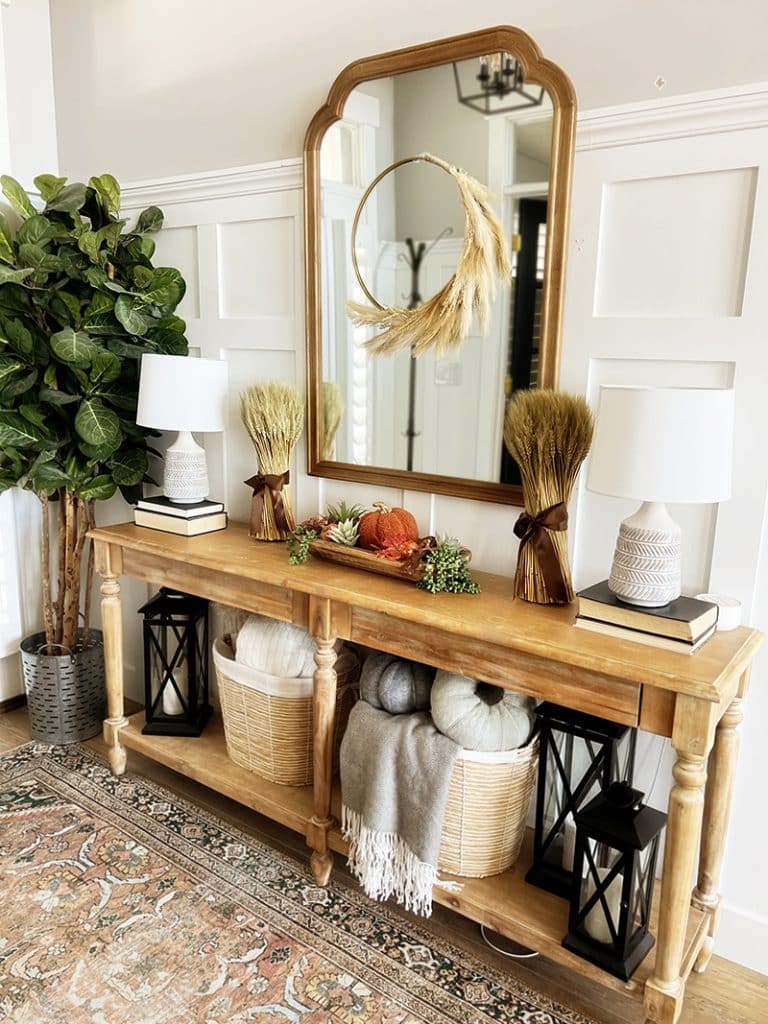 I'll start with the entry, since my porch isn't quite ready yet (Trader Joe's doesn't get their princess pumpkins in until September 10th).  I love my entry right now, with the printed rug, the World Market Everett console table I've had for years now.  I got the mirror from Target and the little lamps from Walmart.  Don't have to spend a fortune for good style!  I elevated the little lamps with some books since they were smaller than they appeared online.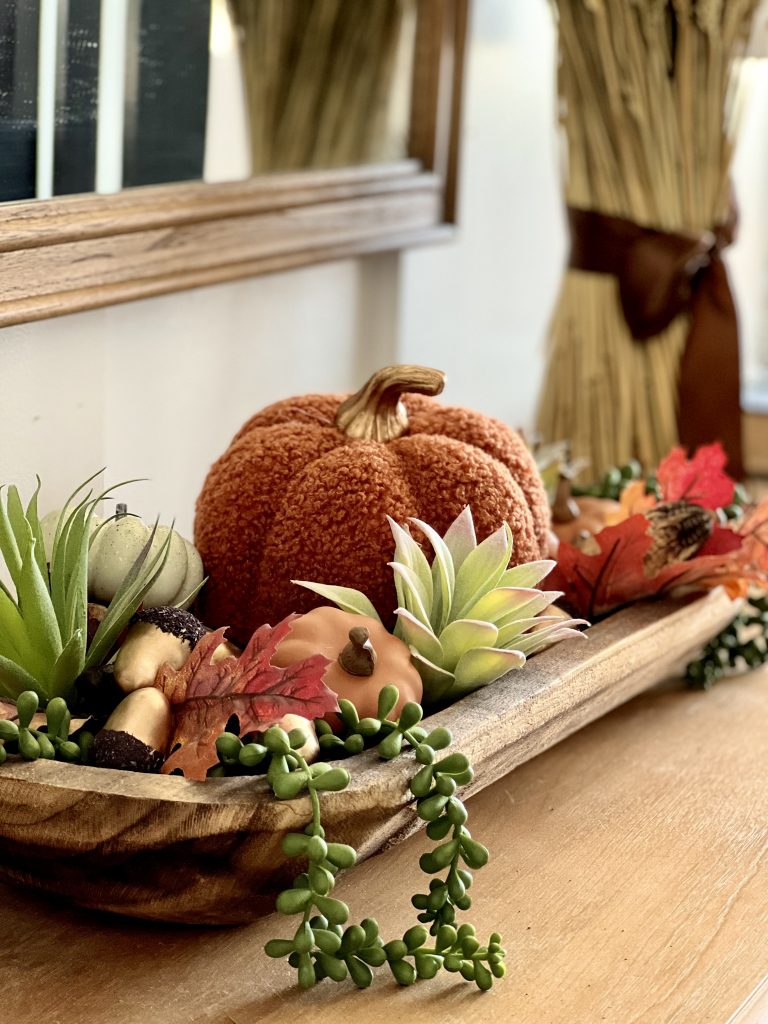 I flanked the mirror with these little wheat bundles from Home Goods and created a simple centerpiece from a dough bowl using faux succulents, little pumpkins, and these adorable gold acorns.  The wreath on the mirror is from Hobby Lobby, actually found in their 'boho bedroom' section rather than their fall decor.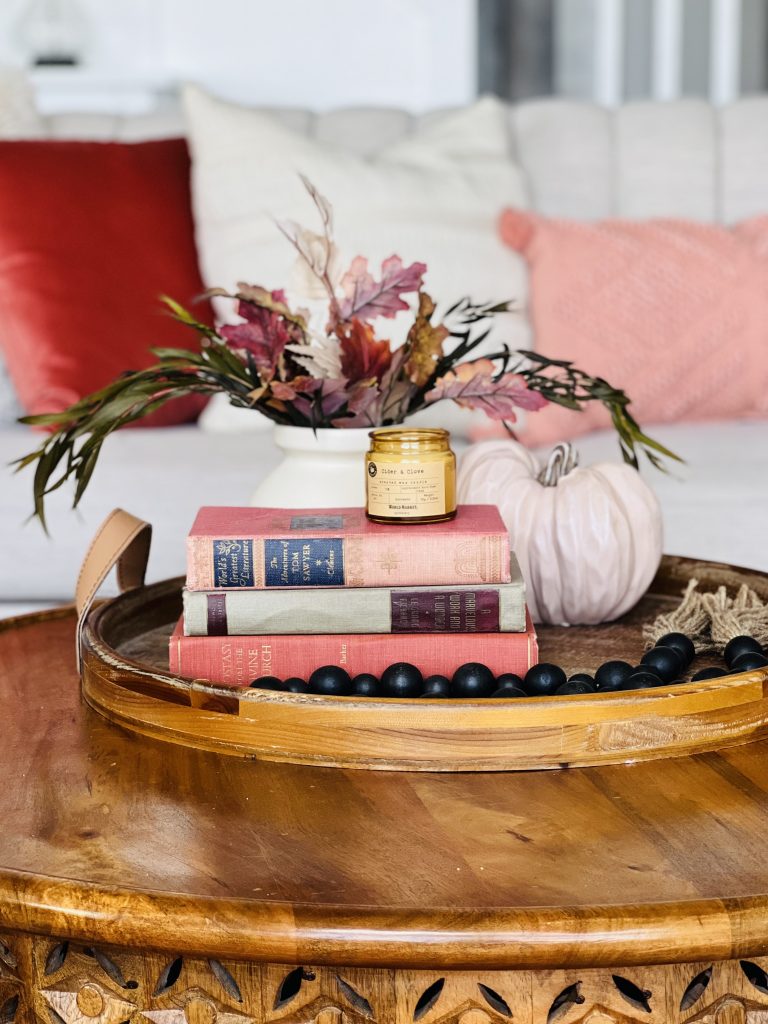 The living room got a refresh with some new pillows in varying shades of peach and terra cotta which gives it a really warm, fall vibe.  Then I decorated the tables with various fall arrangements and fall decor.  Most of everything you see is found at craft stores like Hobby Lobby and Michaels or Target and World Market.  Those are my shopping go-tos.  I also usually try Home Goods but it was kind of a let down this time.  The terra cotta color matches my rug perfectly so I can keep these pillows year round!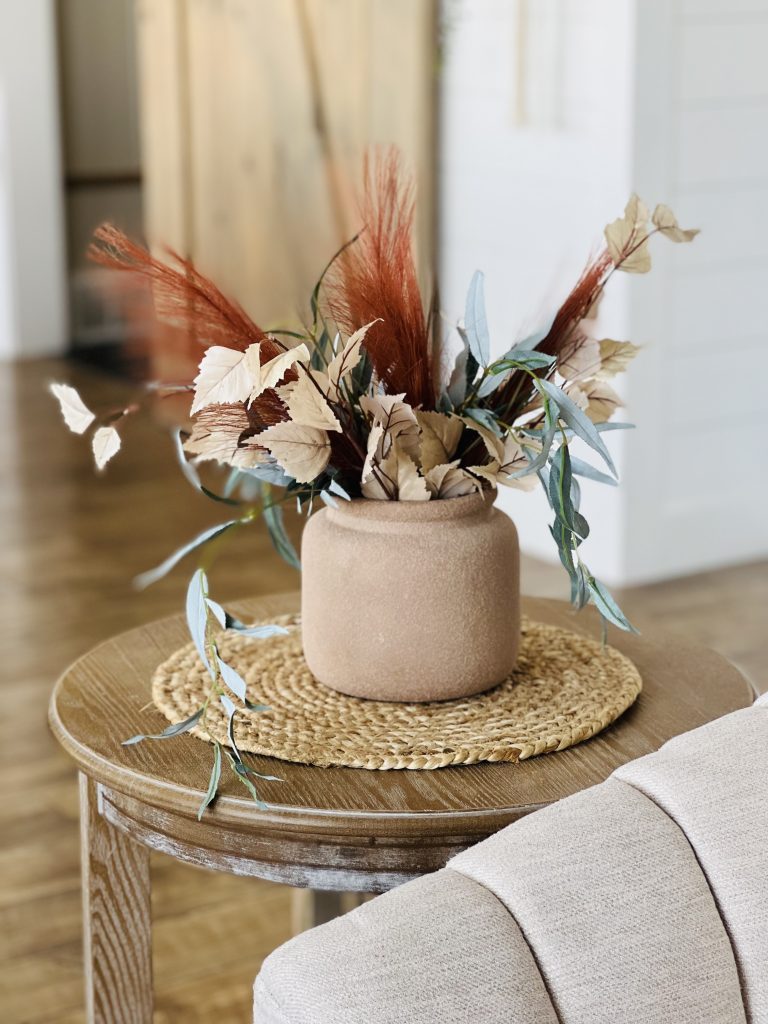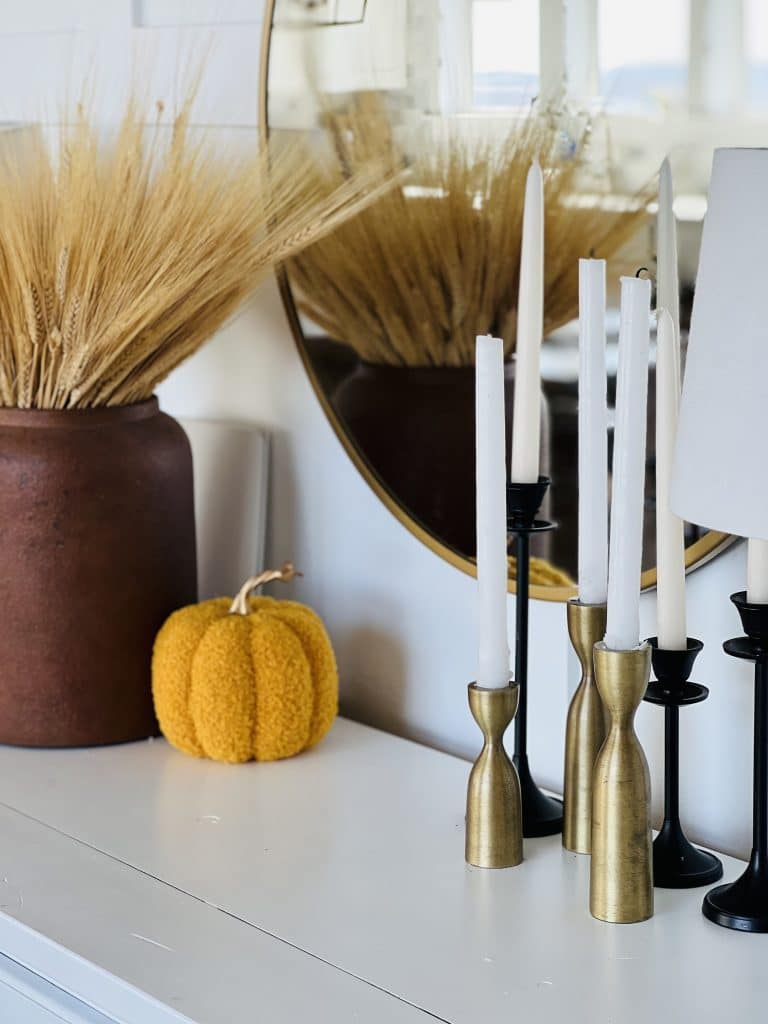 In the kitchen I created two simple centerpieces, one for the table and one for the island.  I love gathering together items on trays because it makes them easy to move out of the way when more space is required and prevents that cluttery feel.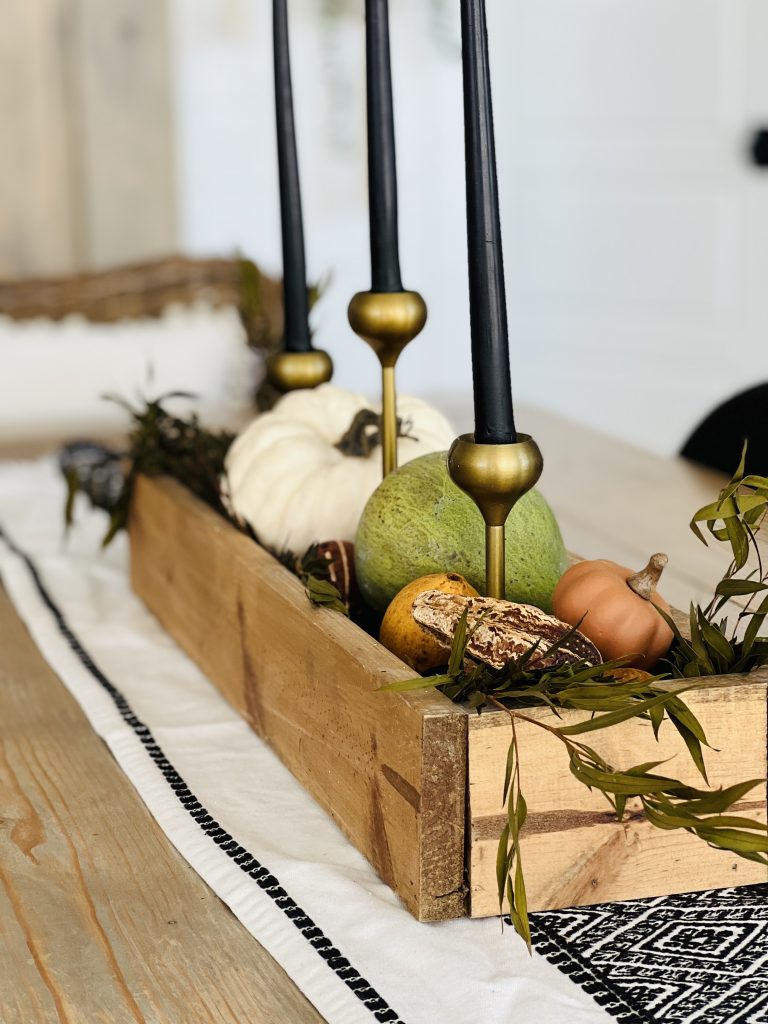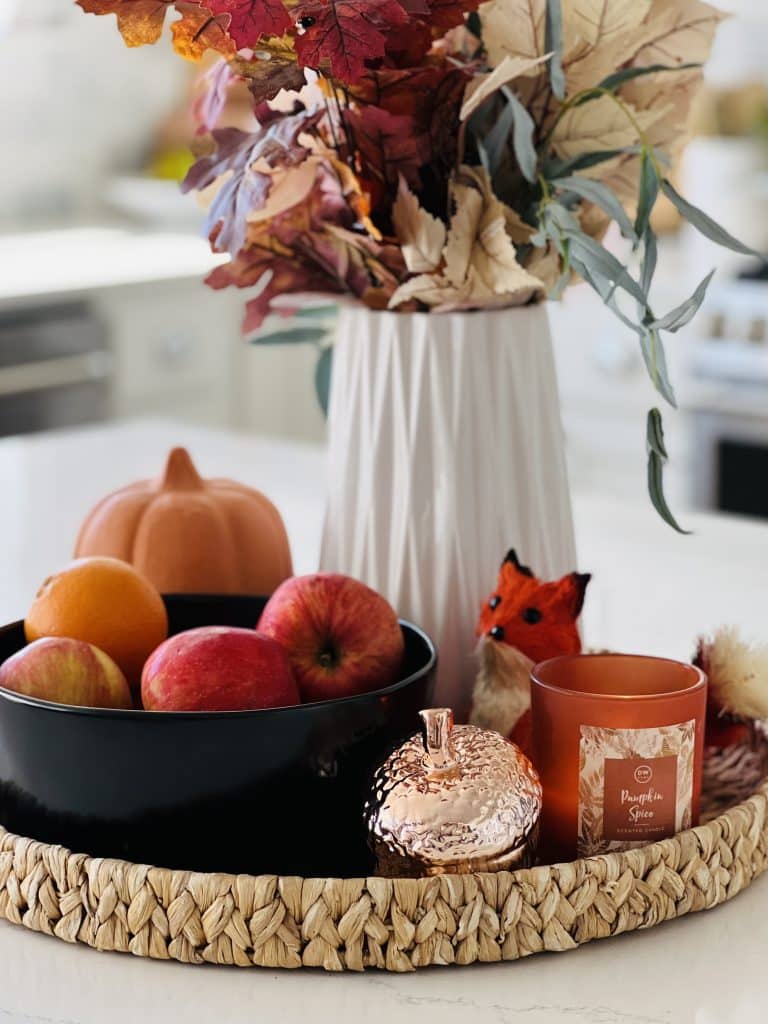 So there it is–my 2022 fall home tour! I don't go overboard with my decor, in my opinion (some might disagree with that!) But the only holidays and seasons I even decorate for are fall, Halloween, and Christmas.  So at my house it really feels like the holidays are coming when I pull out the decor!  Let me know what you think!  When do you start decorating for fall or Halloween?
Check out these other fall home decorations!