Alphabet Wall Art for Baby Girl Nursery
The countdown is on:  moving in three weeks!  To a bigger place where my baby girl can have her very own room.  And I can finally put up all the decorations I've made for her!  Here's one more…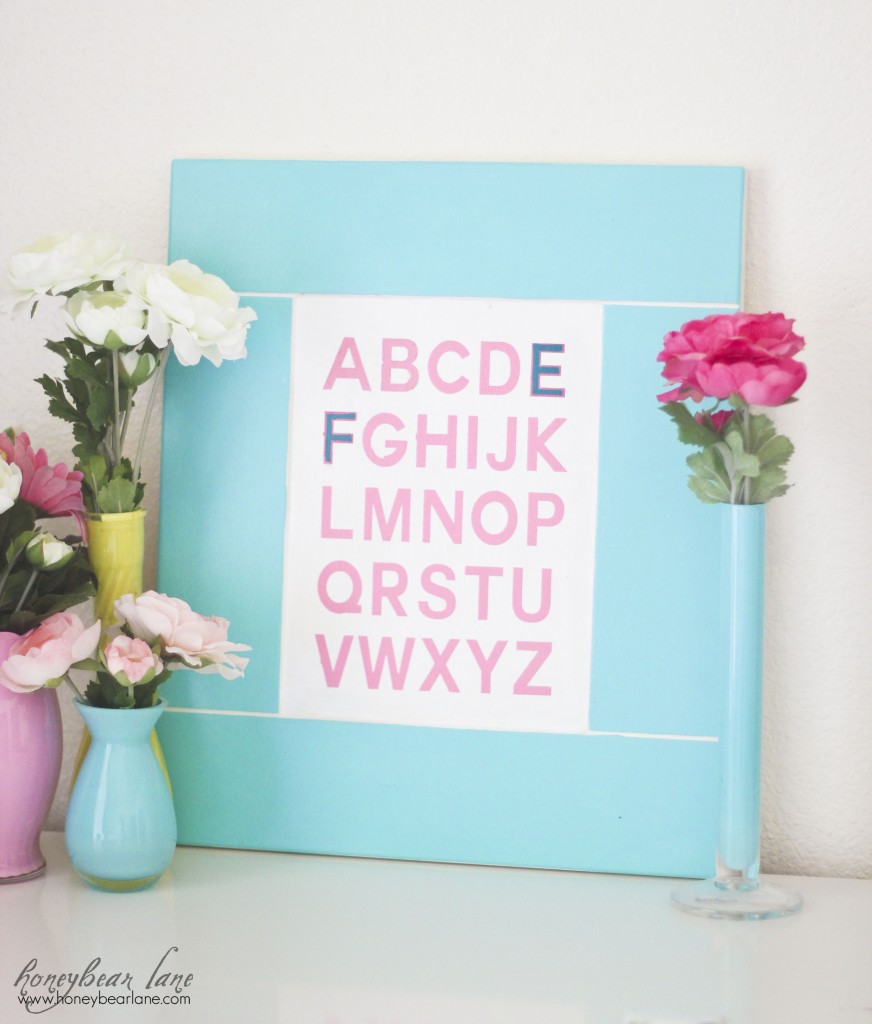 Simple and cute.  My kids love anything ABC related (which inspired this alphabet onesie.)  Guess what I made this little decoration from?  What's that you say?  You couldn't tell it was an "As Is" IKEA cupboard door that cost me $5?  I've had this thing for like two years knowing that I would use it someday.  Well folks, that day came.  A little turquoise acrylic paint, a stencil cut from my Silhouette, a spray on finish, and voila!
  I made the "E" and "F" the turquoise color because those are my baby girl's initials.  🙂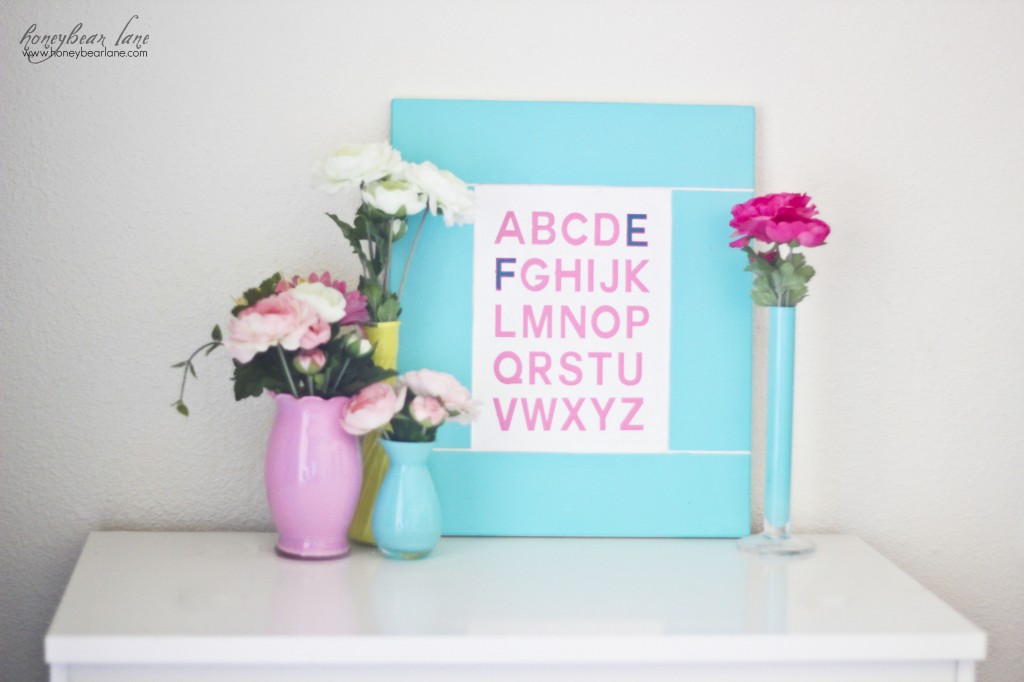 See the How-To After the Jump!
Supplies:
Old Cupboard Door (I got mine at IKEA in the "As Is" section)
Acrylic paint
ABC stencil (or cut one out with a craft cutter)
Spray on sealer
Sandpaper
Step one:  Prepare your surface.  The IKEA door was in true IKEA fashion…super glossy and smooth.  So I got my sandpaper and went to town on it so the paint would adhere to the surface.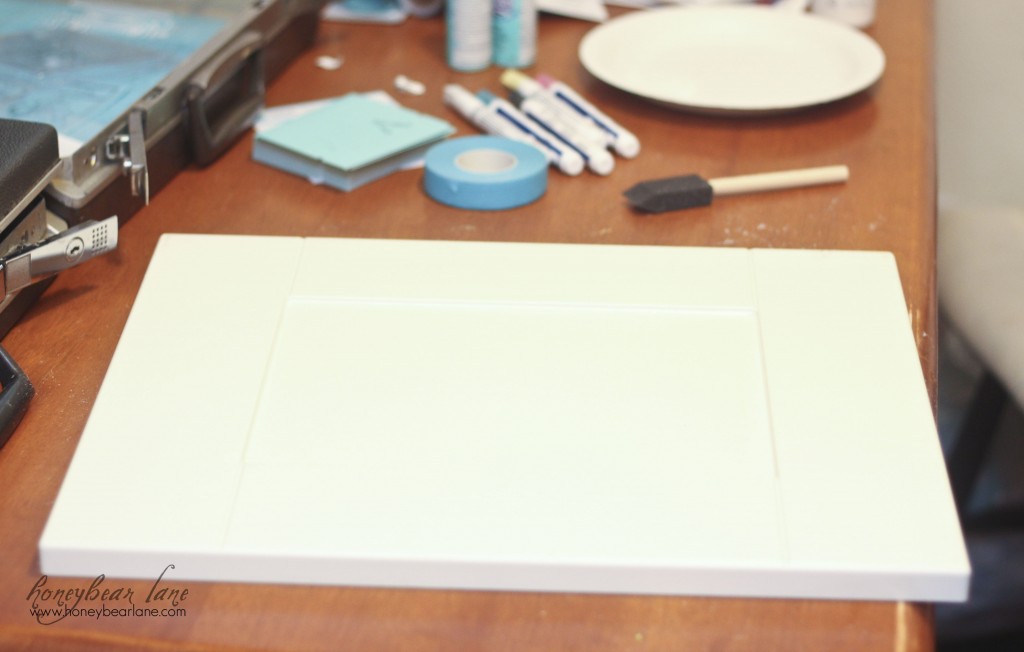 Step two:  Paint the border.  I painted the outer border with the turquoise paint I got courtesy of Deco Art.  I had to do several coats.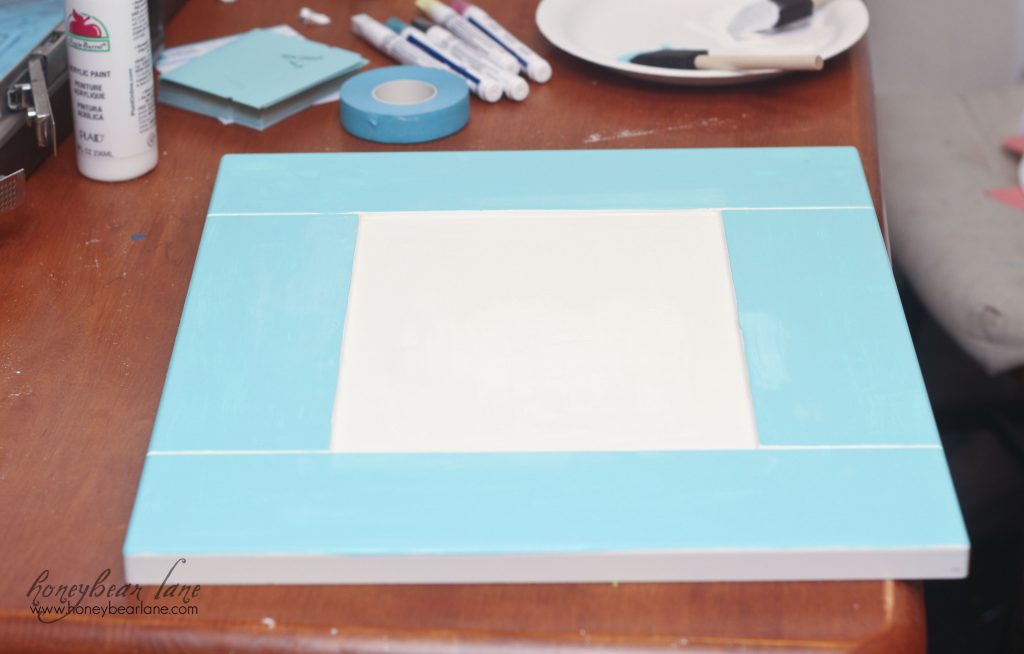 Step three:  Apply your alphabet stencil.  The easiest way to do this is to cut one out of vinyl from a craft cutter.  Using my Silhouette, I arranged five letters on each line in a sans serif font.  I made the total stencil area 5×7.  I cut it out and then used transfer paper to transfer it onto my area.  I made sure to trim the bottom edge straight so I could put the whole stencil on straight.  I also used my yardstick to help me out here.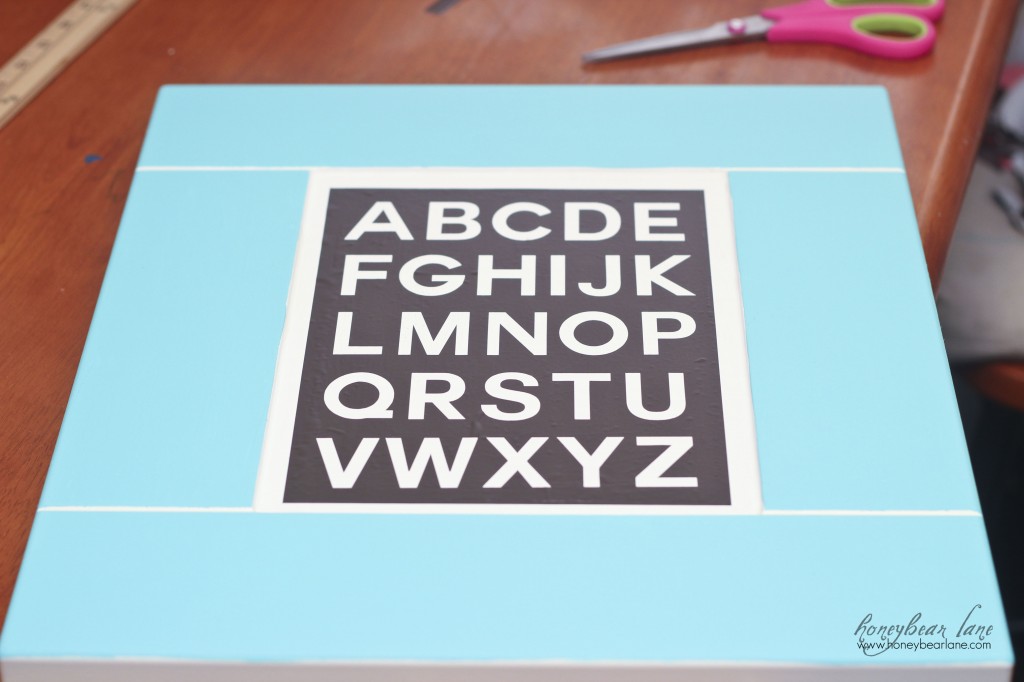 Step four:  I used another color to paint in the letters, using a sponge paintbrush.  If I were to do this over again I would paint the "E" and "F" another color to start.  But I removed the stencil and used the Elmer's Painters to draw in the color.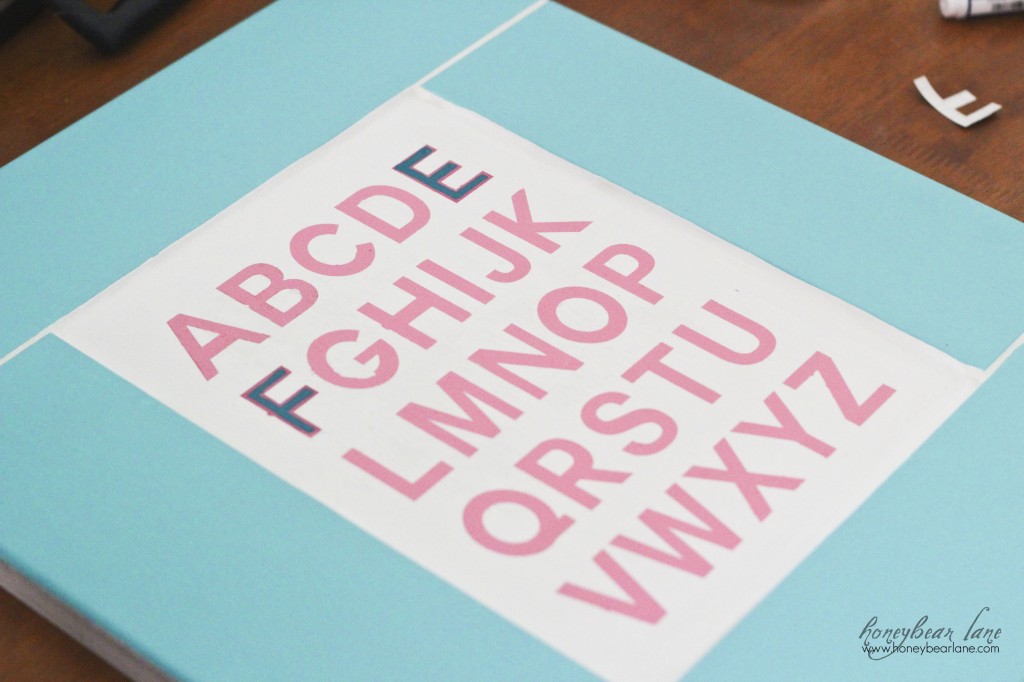 Step five:  Spray a few coats of spray on sealer and let it dry for 24 hours.  Done!
This is a simple project that you can do in an afternoon.  Total cost was less than $10 (and cheaper if you use paint you already have!)
See the other decorations I've made for her room!
Painted Vases (as seen above)