2012 has been a very, VERY weird year.  Some things were great and some things you couldn't pay me a trillion dollars to go through again.  I'm actually glad to see it go because I feel like it was mostly a very difficult year.  I have realistic expectations for 2013–I will accomplish some goals, I will fail at others.  Some things will be really good, most things will end up mediocre.  And unfortunately, some things will be sad.
But one thing I am very excited about it my blog.  As far as I can see into my future, no major life changes are happening this year which means GOOD things for the blog.  I will have more time and energy to accomplish long-awaited projects, I will be able to focus much more on giving you, my lovely readers, quality content.  I also hope I can bring back more of my own personality and thoughts into posts and less of sponsored stuff.   That may mean I won't have a post every day, but what I do have hopefully will be stuff you LOVE.
Here are 15 of my favorite projects I've shared here during the last year.  They might not necessarily have gotten the most pageviews but they are the things that I've enjoyed the most, which is ultimately the reason that I blog.  And you will notice that my photography has gotten considerably better throughout the year.  That is actually mostly due to to my new house, where the lighting is 1,000,000x better.  And well, I've just gotten better too.
(In Mostly Chronological Order)
#1:  10-Minute Pillow Cases:  This is bar-none the best and fastest method to make pillowcases.  I have used it over and over this year and will forever more use it.  SO QUICK!!!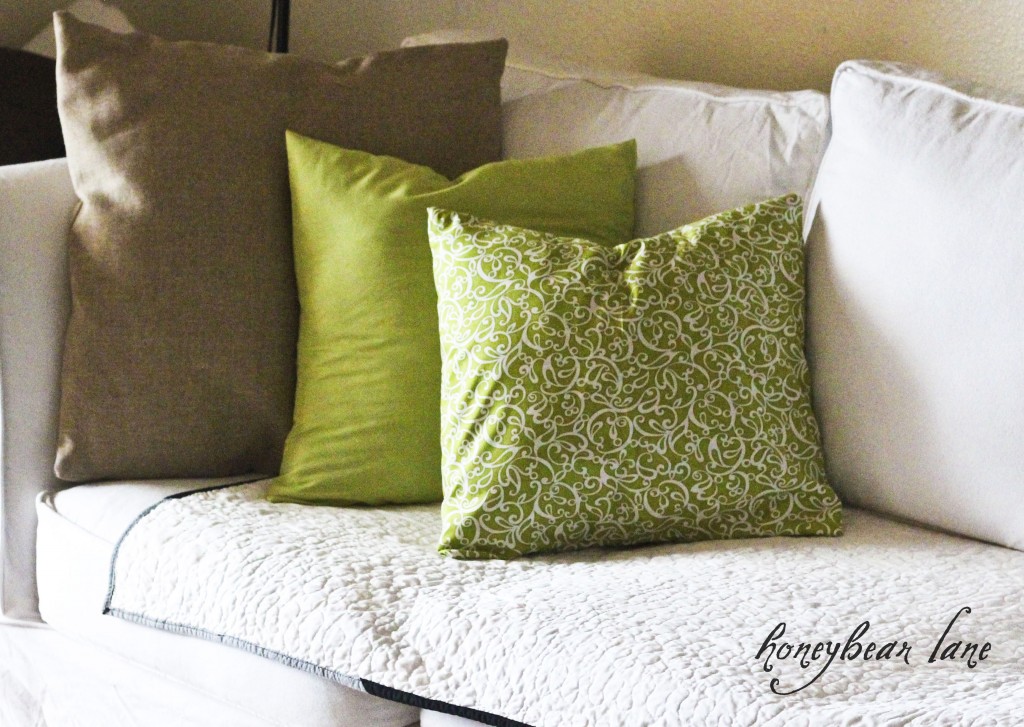 #2:  Basketweave Quilt Pattern:  This pattern is very unique because you weave strips of fabric to make the top.  I would like to try it again with some things slightly tweaked, if I ever have time.  But it's a fun project and I've had tons of readers write to me that they tried it and had a blast!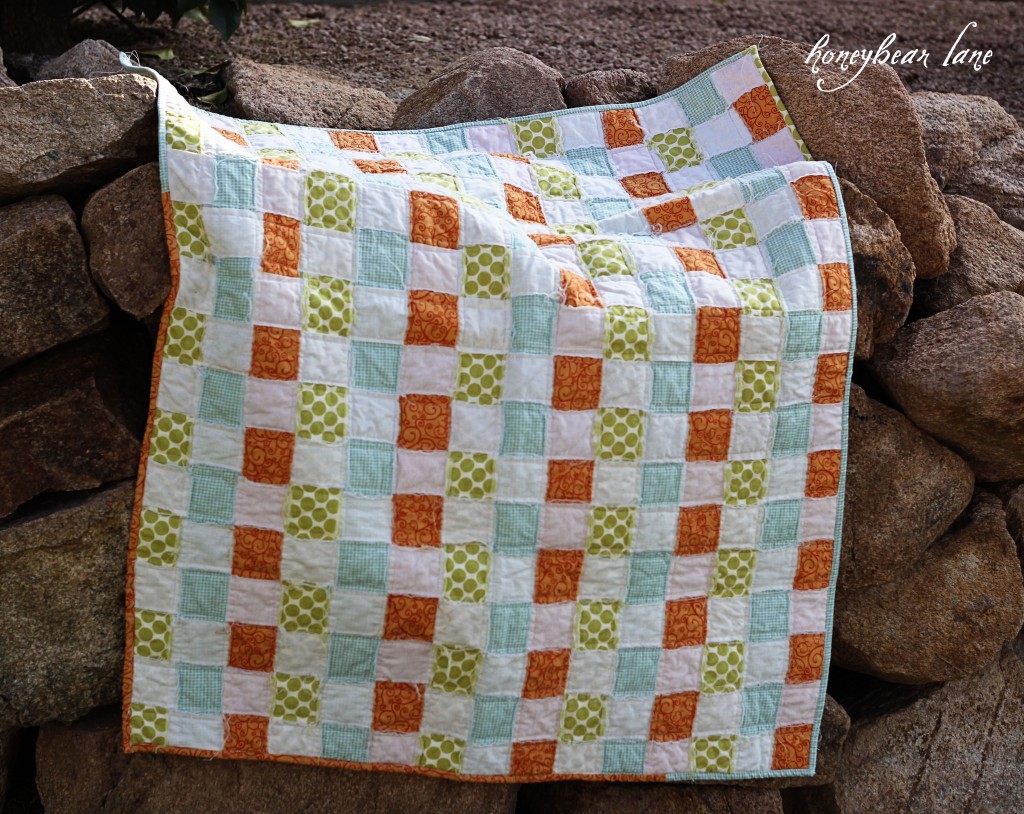 #3:  Rope Wreath:  With Nautical being the decorating craze right now and one that I personally love, I loved making this little 'wreath' with some sisal rope and white fabric.  It's my standard wreath for summer time.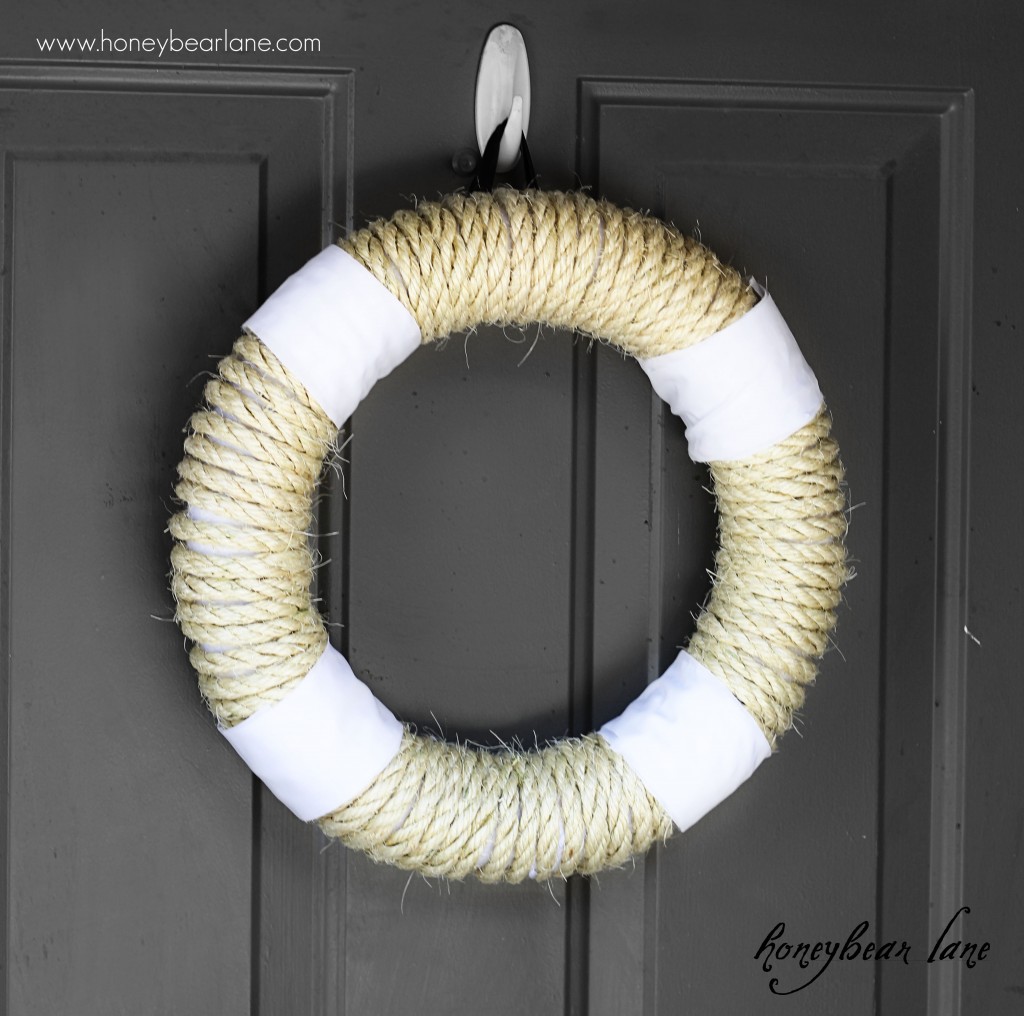 #4:  Eight Square Method:  When I made the twin size zigzag puff quilt, I had to come up with a way to get those triangle squares out fast.  Enter this Eight Square Method.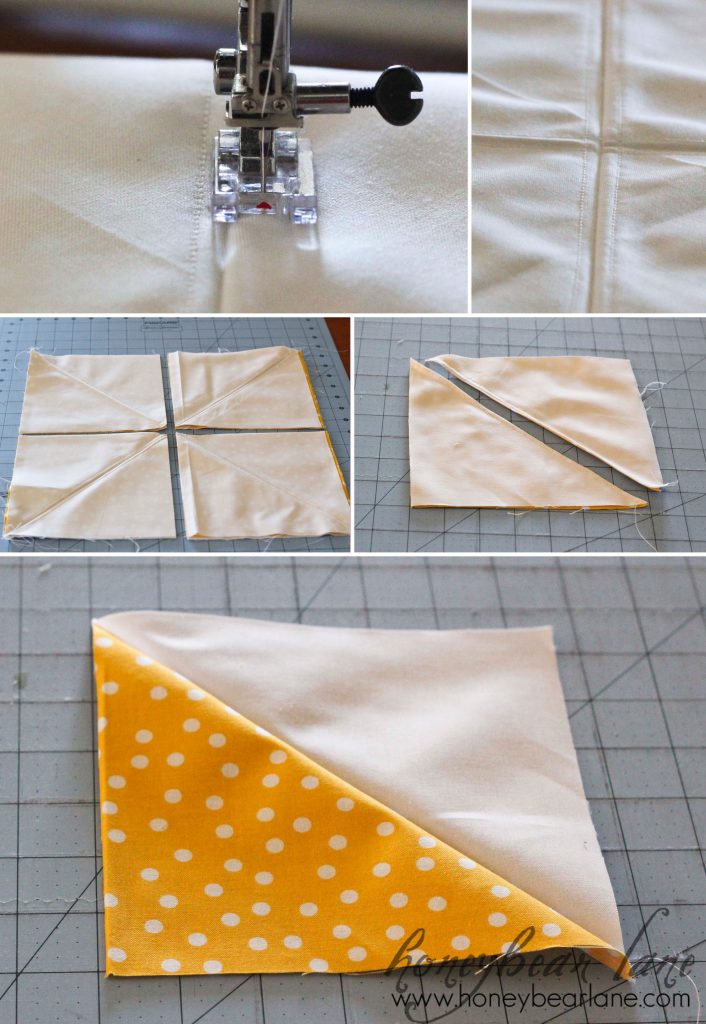 #5:  Santa Fe Chicken Pizza (California Pizza Kitchen knockoff):  My hubby's favorite pizza from CPK was discontinued and we all shed tears.  So we found a copy cat recipe and tweaked it to make it EXACTLY like the original Santa Fe pizza.  You HAVE to try this recipe–seriously one of my favorite pizzas.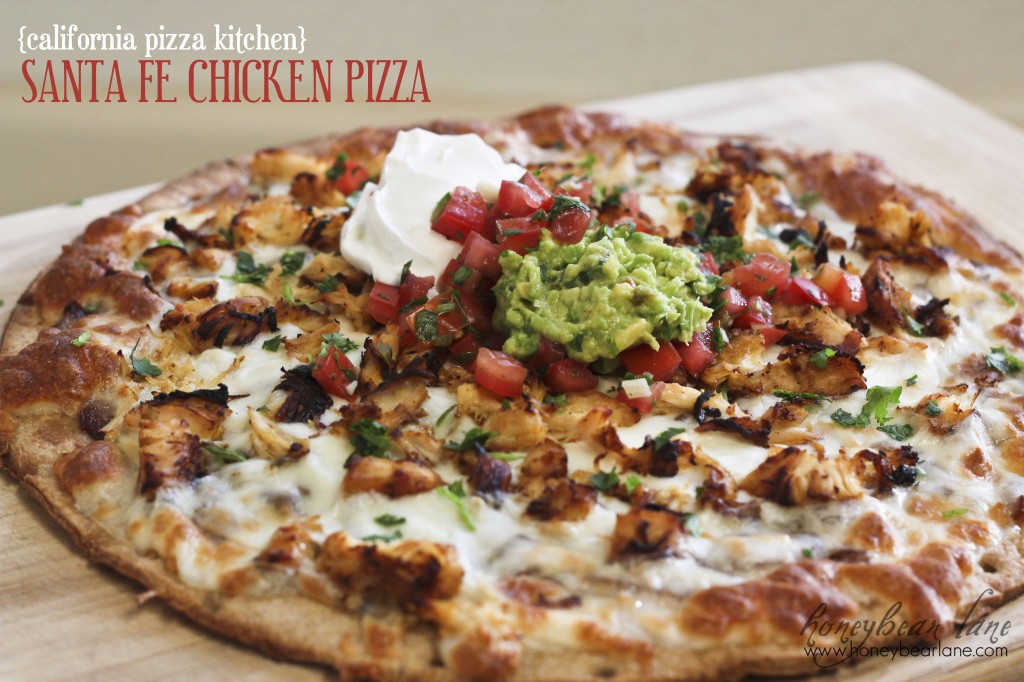 #6:  Twin Size ZigZag Puff Quilt:  I made this custom for Ann Kelle, the fabric designer and it was quite an accomplishment.  This next year I hope to come up with a new and improved pattern for large size puff quilts (that doesn't involve hours and hours of ragging.)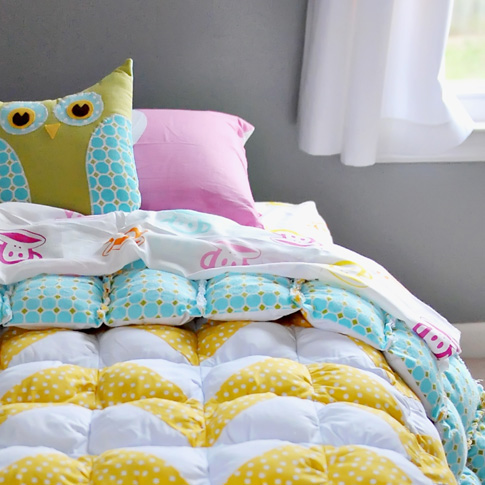 #7:  Dining Room Reveal:  I hated my dining room set, although the table was sturdy.  So I decided to give it a complete overhaul and painted everything.  It's still one of my favorite things in my house.  And the shutters behind are the BEST.
#8:  How to Recover a Chair:  I had you vote between two fabrics on Facebook and the post went viral with over 1,000 comments.  People were calling me the wrong name, it was pretty funny.  But I'm glad I chose this beautiful Riley Blake fabric and recovered my two dining room chairs that were long-lost twins.  And I show you how!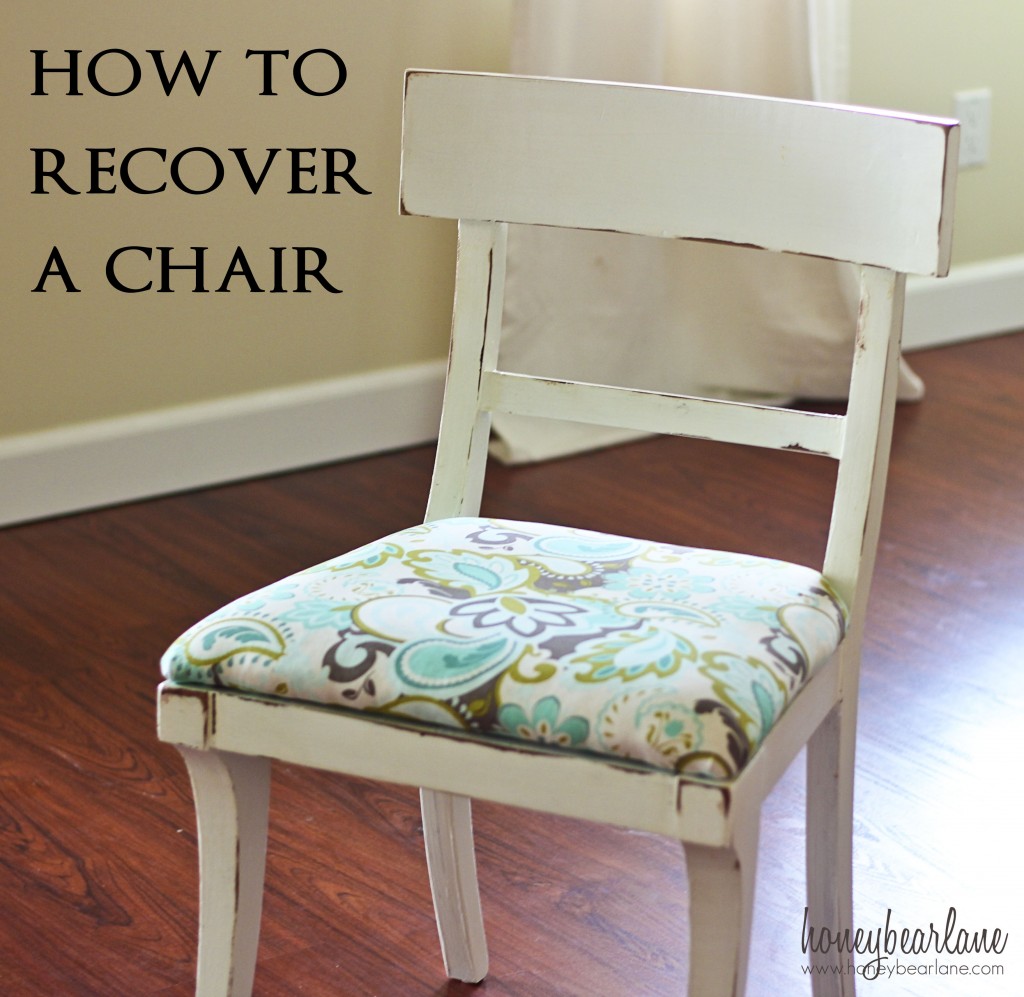 #9:  Cathedral Window Quilted Art:  This method of quilting is never one I would do a huge (or even a baby) quilt with.  But I LOVE it for small decorative accents, like this framed artwork I made.  I would love to do a pillow with it as well.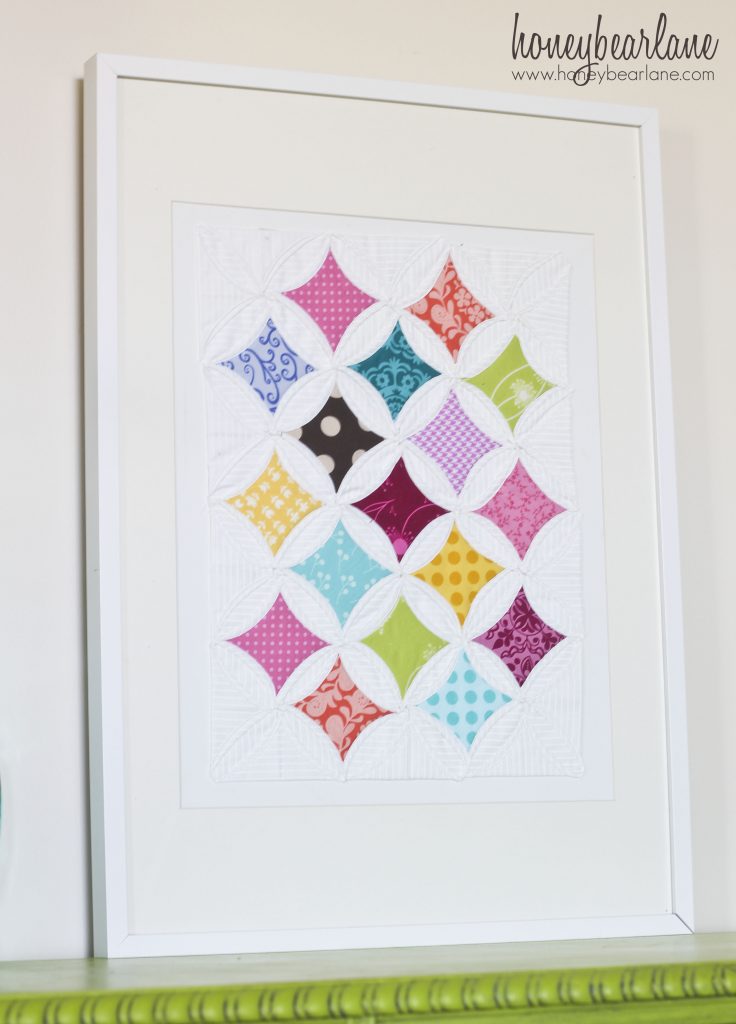 #10:  Ombre Windsor Chairs:  Part of the dining room makeover included painting each of my Windsor chairs a different shade of aqua-green.  It's made such a fun addition to my house and I encourage all of you to paint your chairs each a different color!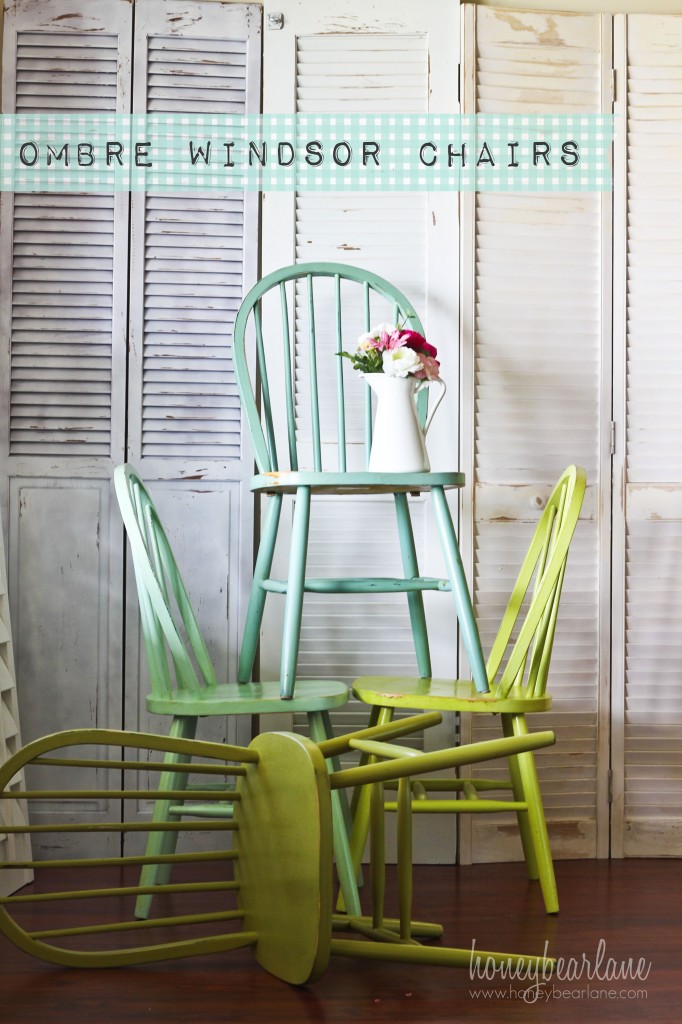 #11:  Cider Spiced Donut Holes:  The discovery that you can make donut holes with buttermilk biscuit dough changed my life.  You can whip these treats out in minutes and they are the perfect thing to eat on a chilly fall day.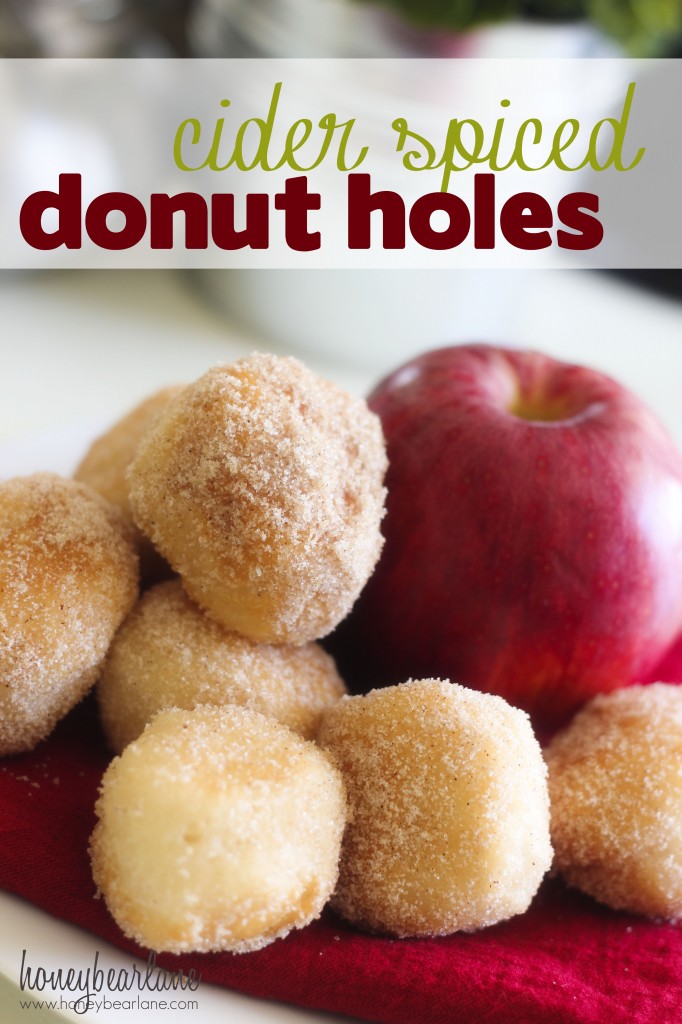 #12:  Glitter Striped Candles:  Glitter was BIG this year for holiday stuff and I was not about to shun it.  I love Martha Stewart brand glitter and making these cute candles was a fun and simple craft that anyone can do for ANY holiday (or even everyday.)
#13:  Pizza Rolls:  I had to include this recipe in my list because these are my 4-year-olds new favorite food.  Super fattening, I have to warn you, but such a great meal in a hurry.  They were also a big hit at my Halloween Party.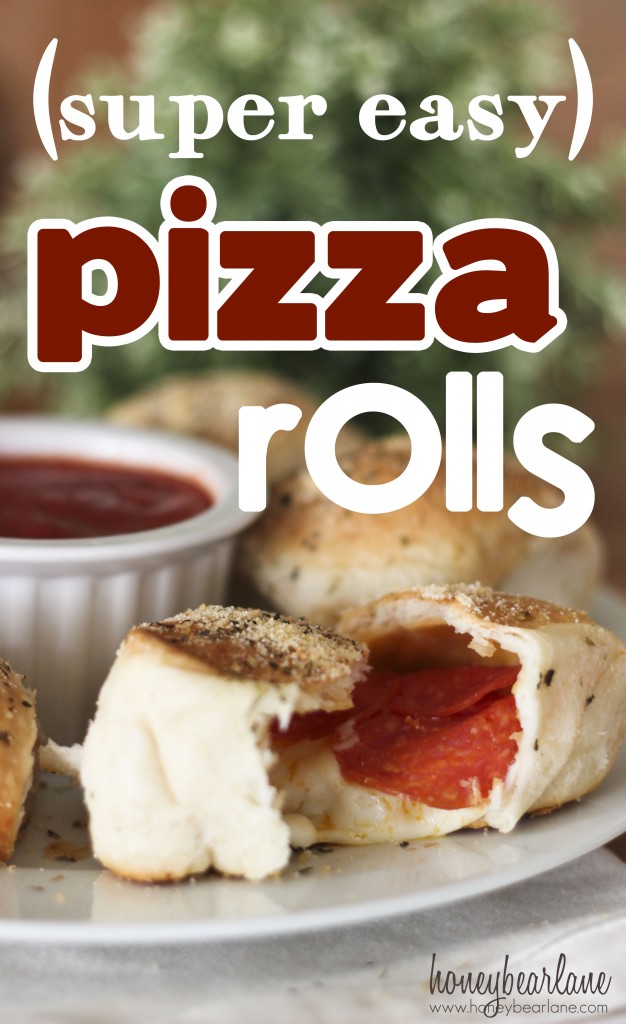 #14:  Halloween Party Setup:  I got to shop at World Market to get stuff for my Halloween Party this year.  It was a blast and I adore everything I got and setting it up was almost more fun than the party!  Click through to see all my creepy accents…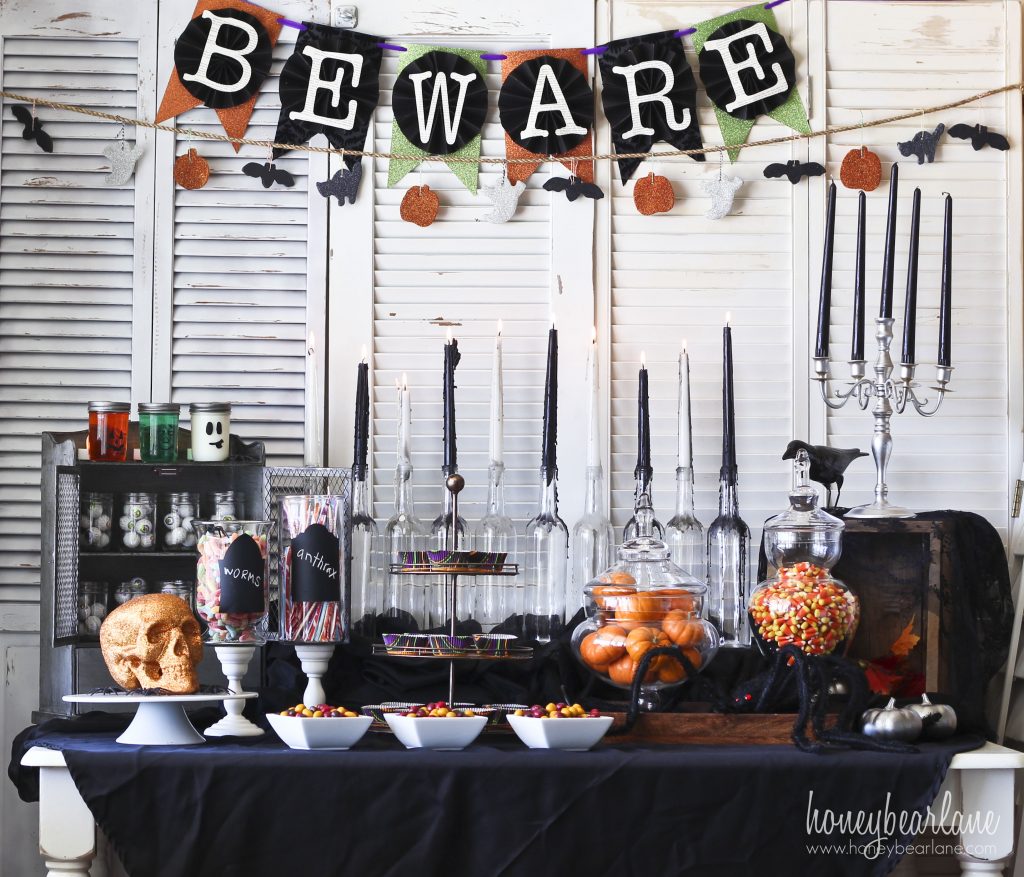 #15:  Plaid Christmas Ornaments:  A simple idea, but one that added a lot to my decor.  I took old plaid shirts and ripped them into strips to glue onto little Christmas balls.  I put them in groups on my tree and they completely changed the look of my tree!
Well, that's it for 2012 at Honeybear Lane.  I hope that we can be better friends in 2013 and that I will be much more successful at putting high quality content and photographs on my blog.
What would YOU like to see more of on my blog in 2013?  What do you miss?  What do you love?  What do you hate?  (Be kind!)
Happy New Year!!!